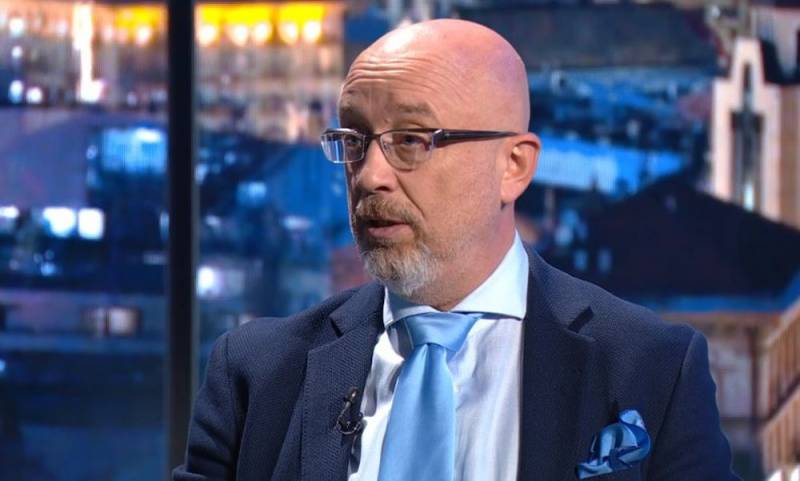 On the eve of Ukraine, another "purge" of the government took place, and on November 4, the Verkhovna Rada, in the presence of President Volodymyr Zelensky, appointed and sworn in new ministers. Oleksiy Reznikov (273 votes "For") became the head of the Ministry of Defense of Ukraine. he just moved from one chair to another.
The appointed head of the military department immediately made a loud and "promising"
political
statement. Talking to reporters and answering their questions about the salaries of the military, he said that the army should become the "best employer" in the country.
In his opinion, the military needs not only to raise wages, but to change the system of remuneration of military personnel, making it more "understandable" and motivated. He clarified that the "employer" must attract the "best", which can be achieved solely through motivation.
The army must become the best, most powerful employer in the country. 250 thousand people plus 11 thousand ... Imagine. There is no such thing, probably more than an employer
- he explained.
Reznikov also promised to audit all the property of the Ministry of Defense and effectively use it in the interests of the Armed Forces of Ukraine.
The Armed Forces protect us, I protect the Armed Forces
- added an outspoken Russophobe, who has repeatedly expressed his negative attitude towards Russia.
Note that according to the Constitution of Ukraine, the president of the country proposes a candidate for the post of defense minister for approval by the parliament. After this appointment, many Ukrainian users doubted on social networks that the conflict in Donbass would end before the end of Zelensky's cadence. However, they expressed confidence that
economic
the situation in the country will worsen even more.