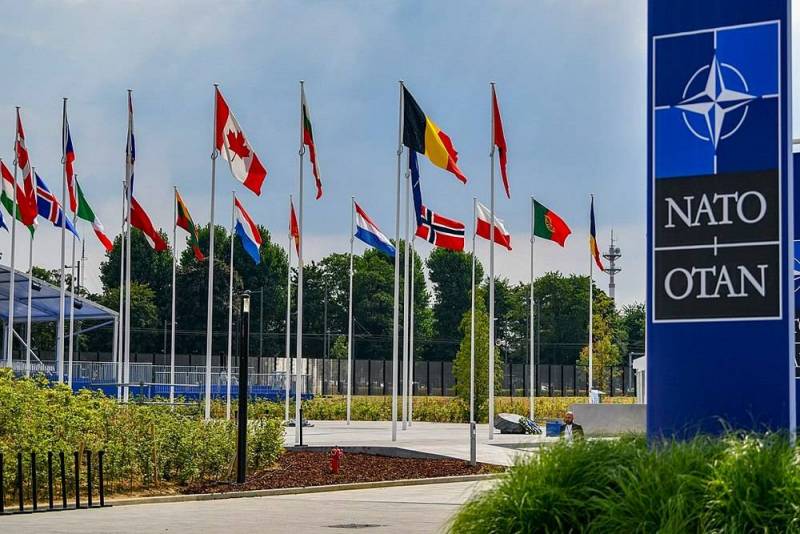 Former NATO Secretary General (1999-2004), British, Baron George Robertson said that Russian President Vladimir Putin during his first term in office seriously thought about joining his country to the Alliance and turning Russia into a part of the Western world. The former head of the bloc spoke about this during a conversation at the One Decision Podcast, against the backdrop of the recent escalation of tensions along the Russia-NATO line.
Robertson noted that in the process of their first meeting with the Russian leader, Putin was interested in the further cooperation of the Russian Federation in NATO.
In particular, Putin asked me when the North Atlantic Alliance would invite Russia to join
- clarified the former secretary general of the Alliance.
In the report, Robertson said that Moscow should take the first step in this direction.
Well, we are not inviting to join NATO, people are applying to join the Alliance
- answered Robertson.
After that, according to Robertson, Putin pointed out that Russia is not on a par with other countries that do not matter as much as it does.
Robertson added that Putin wanted the Russian Federation to become an integral part of the "prosperous West", but after a while the Russian leader's opinion on this matter changed. One of the reasons was the "Orange Revolution" in Ukraine in 2004, which Moscow considered NATO's interference in the affairs of a sovereign state close to Russia.
We remind you that on October 31, 2021, Russian Foreign Minister Sergei Lavrov, following the results of the G20 summit in Rome, informed about NATO's unwillingness to establish a dialogue with Russia. The minister then stressed that he relies on the fact that the Alliance does not want to carry out any further interaction with Moscow.
Note that the Russia-NATO Council was established on May 28, 2002 at the Rome Summit, at which the parties believed that they were putting an end to the Cold War. The signatures were put by Putin, Robertson and US President George W. Bush in the presence of French President Jacques Chirac, British Prime Minister Tony Blair, Italian Prime Minister Silvio Berlusconi and other Western leaders at the Pratica di Mare military base near Rome.