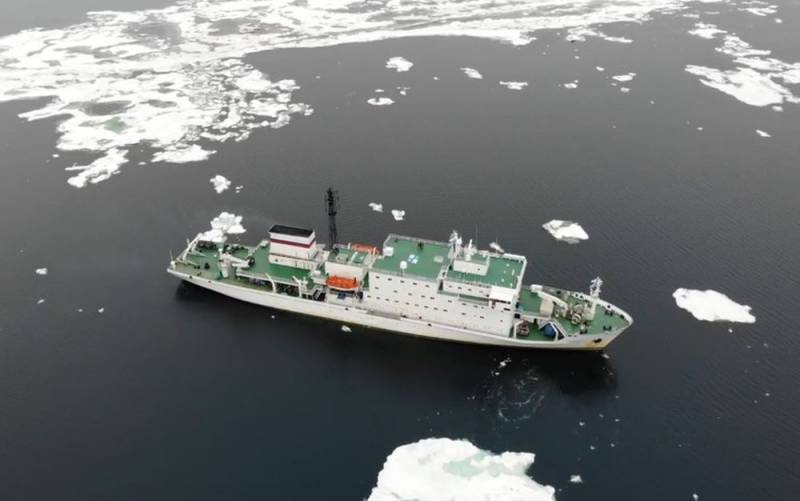 The Danish authorities have arrested the largest Russian research vessel Akademik Ioffe near the Jutland Peninsula. The Russian Embassy in Copenhagen informed the public about this.
The official statement of the diplomatic mission says that the mentioned incident with NIS occurred on November 1 during bunkering (refueling the vessel with fuel and engine oils) in the roadstead of the Danish port of Skagen. It is clarified that the arrest was carried out as an interim measure in a third party claim related to the previous activities of the vessel.
However, there are no details about the claims and third parties yet. It is known that the ship returned from a scientific expedition that lasted 45 days. Allegedly, the Russians studied "the deep passages of the Arctic bottom water in the northeastern part of the Atlantic Ocean." It is not known whether the crew of the ship was detained, where it is and whether everything is normal with people. According to the Russian "Center for Marine Expeditionary Research", the ship has the status of a unique scientific installation (UNU) and is used, among other things, for experiments on long-range sound propagation in the ocean.
The Danes seized the ship's documents and handed over to the Russian side copies of the court decisions on the basis of which they carry out their activities. R / V "Akademik Ioffe" belongs to the Russian state and flies under the flag of the Russian Federation. The vessel is used by the Federal State Budgetary Institution of Science (FGBUN) "Institute of Oceanology named after P.P. Shirshov Russian Academy of Sciences "(" IO RAS ").
It should be noted that the Danish side did not send any notifications, but simply waited for the NIS to find itself in the territorial waters of Denmark. Consequently, preparations were being made for the arrest and subsequent arrest of the vessel. It is widely believed on social networks in Western countries that the ship could have been used for military purposes.
The R / V "Akademik Ioffe" was built in 1988 in Finland, has a length of 117 m and a displacement of 6600 tons, the home port is Kaliningrad. A similar vessel (joint project) is the Academician Sergei Vavilov. Both ships have a vertical shaft with a diameter of 2 m in the central part, which opens onto the main deck in a special room. By lowering a receiver or emitter with the help of a winch through the shaft, one vessel can emit and the other can receive acoustic signals.