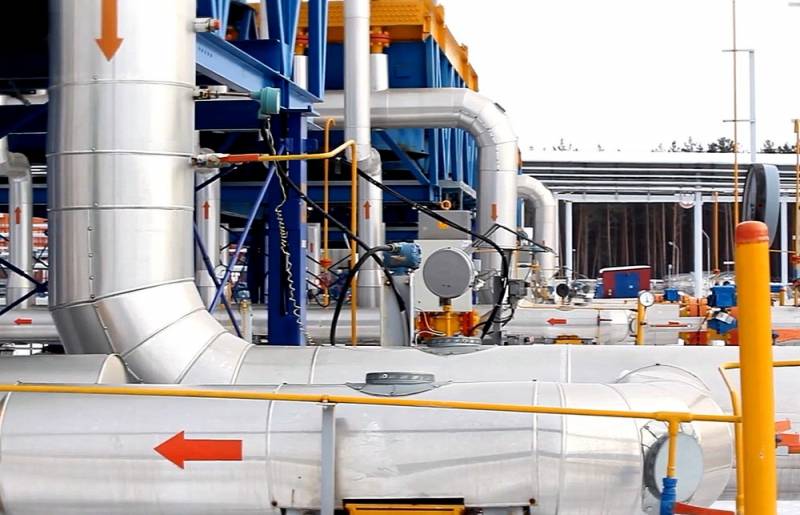 Chisinau's negotiations with PJSC Gazprom, which ended with the signing of a gas contract and took place amid an energy crisis, were extremely difficult due to Moscow's position. This was announced on the air of the Moldovan channel Jurnal TV by the Prime Minister of Moldova Natalia Gavrilitsa.
It was a cruel game on the part of the Russian Federation in conditions when Moldova had few alternatives, as well as in the context of abnormally high prices on the international market.
- said the head of the Moldovan government, answering the question whether Moscow's position can be considered blackmail.
Gavrilitsa stressed that she will make every effort to create alternative sources of "blue fuel" in Moldova. She expects that in the future her country will be able to negotiate with dignity on the conclusion or extension of gas contracts.
We remind you that JSC "Moldovagaz" began negotiations with PJSC "Gazprom" on the supply of energy raw materials in the summer of 2020, but the discussion of the parties dragged on. Until October 1, 2021, Chisinau bought gas under a contract signed in 2008, where the price of "blue fuel" was formed depending on the cost of oil on world trading floors. The main obstacles were the "fair price" that Chisinau wanted to achieve, as well as the accumulated debts of Moldova for previous supplies.
On September 30, the parties extended the existing agreement for one month. But the cost of gas was $ 790 per 1 cubic meters. m in accordance with market prices (before that Moldova received "blue raw materials" for about $ 200 per 1 cubic meters). On October 6, JSC "Moldovagaz" notified that gas consumption in the country exceeds supplies from the Russian Federation and may affect the supply of electricity.
On October 22, the Moldovan parliament introduced a state of emergency in the country and Chisinau began to hold tenders for the purchase of gas from alternative suppliers. On October 29, PJSC Gazprom and JSC Moldovagaz came to an agreement and signed a new contract for the supply of gas for a period of five years, starting from November 1. In November, the cost of gas for Moldova will be $ 450 per 1 cubic meters. In addition, the parties agreed to conduct an audit of the Moldovan debt for the energy raw materials supplied by the Russians in 2022.