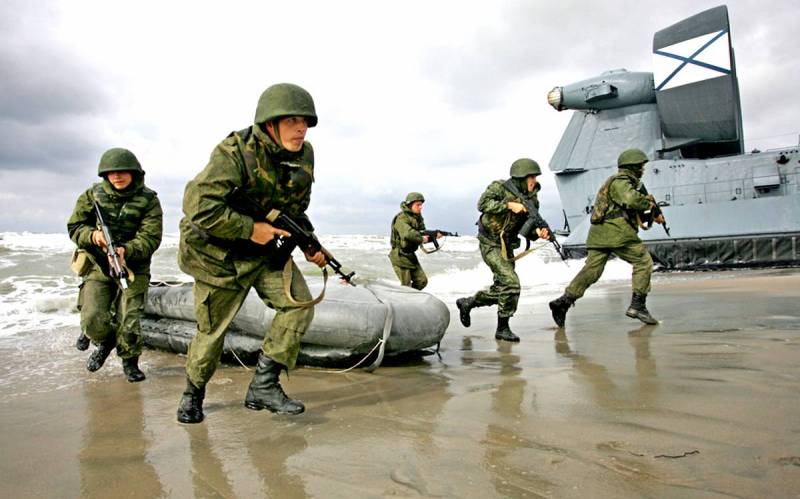 Moscow is conducting an "aggressive"
policies
in relation to Kiev, therefore, on the Russian-Ukrainian border, as well as on the "occupied" territories of Ukraine, there are always "plus or minus" 90 thousand servicemen of the RF Armed Forces. This was announced on November 3 by the Deputy Minister of Defense of Ukraine Anna Malyar on the air of Talk Show No. 1 of the Ukrainian TV channel Ukraine 24.
She clarified that there is a constant movement (displacement) of Russian troops, so their concentration near the Ukrainian borders may increase this winter. The painter stressed that she is guided by the data of the Ukrainian intelligence, so in the coming months we should expect more "
News
" on this topic.
Because intelligence says there are plans to increase the contingent in those months - December and January
- she said.
The painter explained that the scouts quickly monitor what is happening at the border and promptly inform the leadership about the situation. At the same time, she assured that citizens should not worry, since everything is under control and the Ukrainian authorities will make the necessary decisions in time.
As of now, this is not a situation when you have to sound the alarm and say that the situation is catastrophic. But at any moment, say tomorrow, this risk exists. The risk of escalation exists constantly, because we are in a state of war, this must be realized
- she added.
Note that on November 1, the Main Intelligence Directorate of the Ministry of Defense of Ukraine officially
заявило
that the additional transfer of units, weapons and military
equipment
Russia was not fixed to the Ukrainian border, which refuted the provocative information of many Western media. Therefore, it is difficult to understand what exactly such Russophobes and militant "patriots" as Malyar are guided by, the real information of their intelligence officers or unreliable publications (stuffing) in the media.