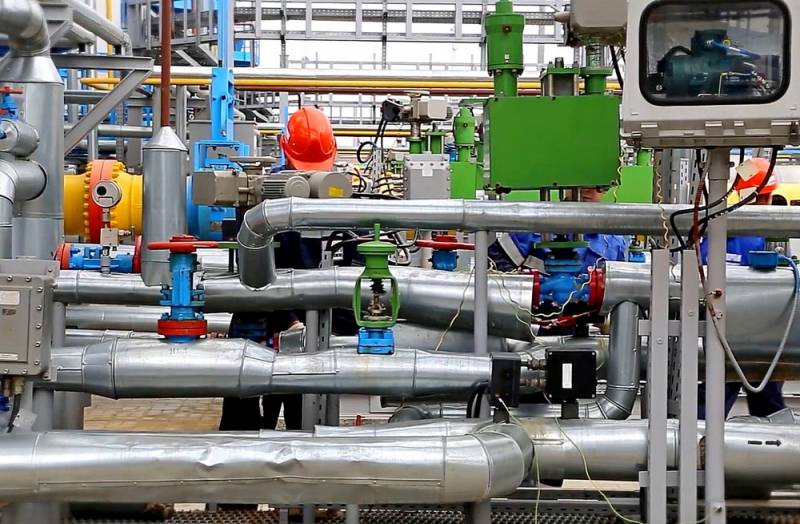 Russian Gazprom is once again cutting gas supplies to Europe. Thus, last weekend the transportation of "blue fuel" to Germany through the Yamal pipeline and Poland, as well as through the territory of Ukraine, Austria and southern Germany decreased. All this further exacerbates the energy crisis in Europe, and for German consumers after Moscow's demarche, gas prices increased by an average of 17,3 percent. The German newspaper Bild writes about it.
Russia also reduced to 52 percent of the declared volumes of transportation of "blue fuel" through the Ukrainian transit. Earlier, Moscow stopped supplying coal to this country, after which a global shortage of gas and electricity could begin in Ukraine ahead of winter.
Meanwhile, Berlin believes that the situation with Russian gas supplies is under control, and Gazprom is fulfilling all contractual obligations. However, according to an expert on gas issues, Professor Alan Riley, the Russian gas corporation is capable of aggravating the energy situation in Europe and clearly demonstrates this.
Since we know that Gazprom has free production capacity, record low gas exports can only be explained by hidden Russian plans
- said the professor in an interview with Bild, outraged by the reduction in gas supplies from Russia.
At the same time, the analyst believes that it is not only a matter of blackmailing the Europeans with the need to launch Nord Stream 2. Putin is trying to prove to Europe that it was badly wrong about its green agenda and over-reliance on renewables. In fact, according to the Kremlin, the Old World cannot do without Russia and its energy resources.