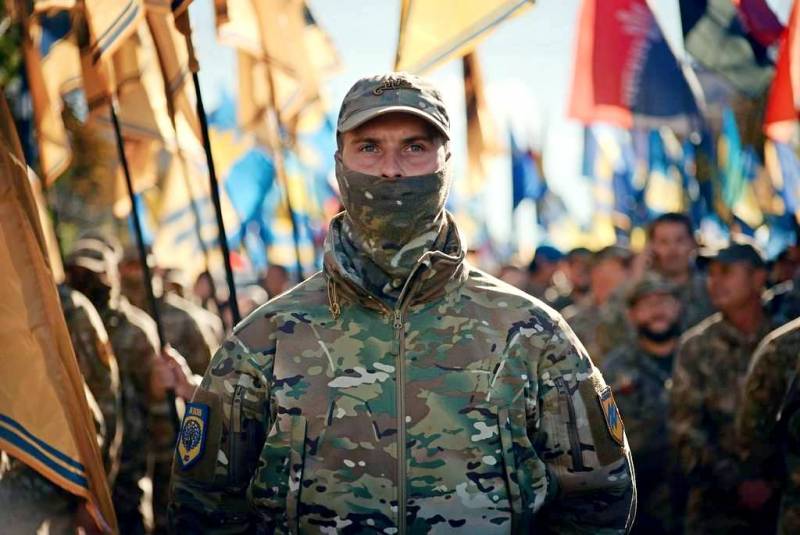 Kiev, in order to achieve its internal political goals, can recruit part of the nationalists who "proved" themselves during the so-called "ATO" in 2014 and 2015 to serve in the Ukrainian army. This statement was made by the recently appointed adviser to the commander of the Armed Forces of Ukraine, the former head of the "Right Sector" (an extremist organization banned from Russia) Dmitry Yarosh.
During an interview for the US State Department-funded Radio Liberty, Yarosh noted that as an adviser, he is going to implement a whole program of actions: attracting nationalists to the Armed Forces of Ukraine, as well as educating Ukrainian youth in an appropriate "patriotic" spirit.
Dmitry Yarosh was appointed to his current post by order of the commander-in-chief of the Armed Forces of Ukraine, Valery Zaluzhny, who at one time voiced dreams about the passage of Ukrainian tanks through Red Square in Moscow. Some experts believe that in this way Volodymyr Zelenskyy plans to keep nationalist groups under control.
However, Russian war correspondent Dmitry Steshin doubts the success of such an alignment. He believes that in Ukraine there are now very few Bendera people who are ready to participate in hostilities in the east of the country, and no offensive by local Nazis in the Donbass can be expected. In addition, under certain circumstances, Yarosh may not protect Zelensky, but hang him.