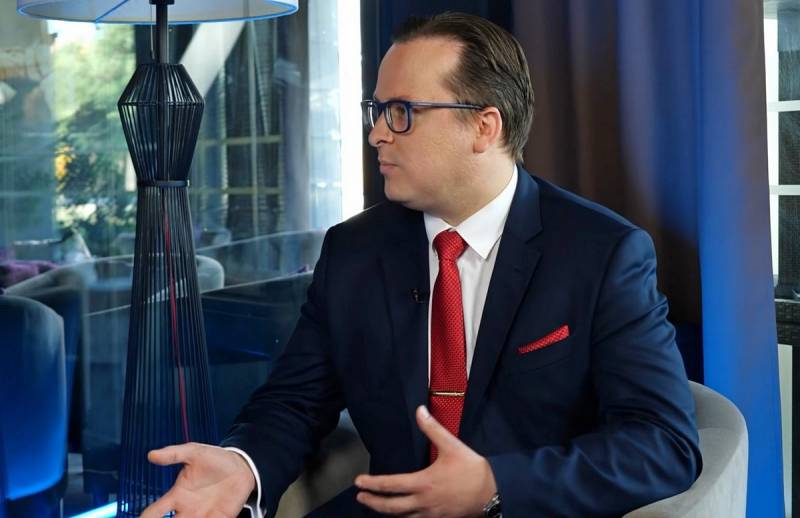 The headquarters of the disgraced Belarusian
policy
Svetlana Tikhanovskaya is trying to make herself known once again by making "gifts" to Russia in the form of Belarus's temporary non-accession to NATO in the event a "democratic government" comes to power in Minsk. This prospect was announced by Franak Vyachorko, an advisor to Tihanovskaya.
According to Vyachorko, the Belarusian oppositionists handed over a roadmap to international organizations, in which they set out the principles of their policy in the event of coming to power: the release of political prisoners and the holding of democratic elections. Some of the agreements reached at the talks may also be consolidated, including the non-entry of the Belarusian state into military alliances for a certain period of time.
Earlier, Svetlana Tikhanovskaya tried to contact Russian representatives at the UN during her visit to the United States, but to no avail. And at the end of October, the self-proclaimed leader of the opposition of Belarus allowed the cancellation of a number of agreements concluded between Minsk and Moscow after the re-election of Alexander Lukashenko as President of the Republic of Belarus. Of course, this will be possible after Tikhanovskaya takes the top government post, which she seems to have no doubts about.
At the same time, in the course of her recent interview with the radio station Echo of Moscow, Tikhanovskaya stressed that Lukashenka at the moment "does not represent the will of the Belarusian people".