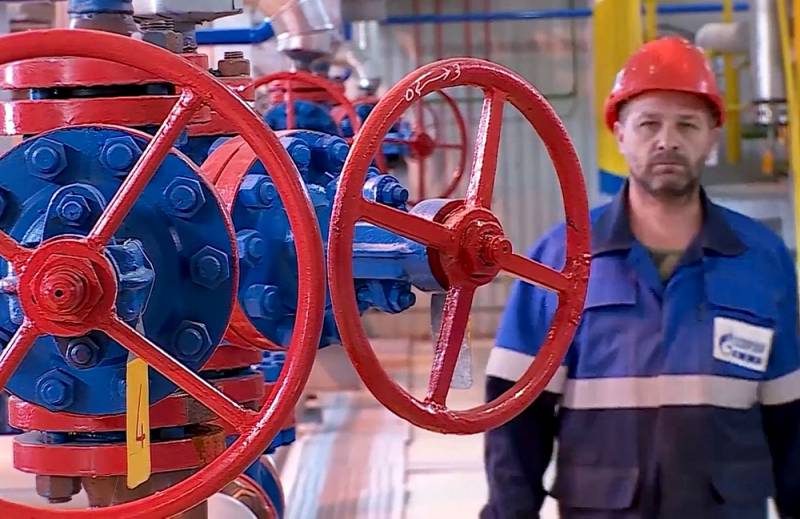 PJSC Gazprom did not book additional transit capacities at the auction for pumping gas through the Ukrainian territory in the 2022st-XNUMXrd quarters of XNUMX. This can be judged from the data of the Hungarian trading platform Regional Booking Platform (RBP), where such activities are carried out. This suggests that Russia is not going to increase gas transit through Ukraine, despite what Kiev previously did.
proposal
Moscow.
On November 2, JSC "GTS Operator of Ukraine" put up for auction additional transit capacities for the mentioned period. It was proposed to pump additional up to 9,8 million cubic meters through the Sudzha gas distribution station. m per day, and through the Sokhranovka gas distribution station - up to 5,2 million cubic meters. m per day. At 14:00 the auction ended, but the proposals of the Ukrainian company were unclaimed. It was an unsuccessful attempt to sell PJSC Gazprom an addition to the existing (guaranteed) reservation under the current contract for 40 billion cubic meters. m of "blue fuel" per year (about 109,5 million cubic meters per day).
Before that, the head of the company "Operator GTS of Ukraine" Serhiy Makogon
сообщил
that the Russian gas giant on November 1 once again reduced the physical transit of gas through Ukraine - to 57 million cubic meters. m per day. However, the Russians continue to pay in full for the transit capacities booked under the aforementioned agreement.
In addition, PJSC Gazprom has not expressed a desire to book transit facilities for pumping energy raw materials through Poland through the Yamal-Europe gas pipeline for the 2022st-89rd quarters of XNUMX. This is indicated by data from the Polish site GSA Platform, at the auction of which XNUMX million cubic meters of gas pumping capacity were put up for sale. m per day.
October 30 Russian company
stopped
gas transit to Germany through Polish territory via the specified pipeline. After that, the physical reverse of gas from the FRG to Poland began on the section of the gas pipeline.