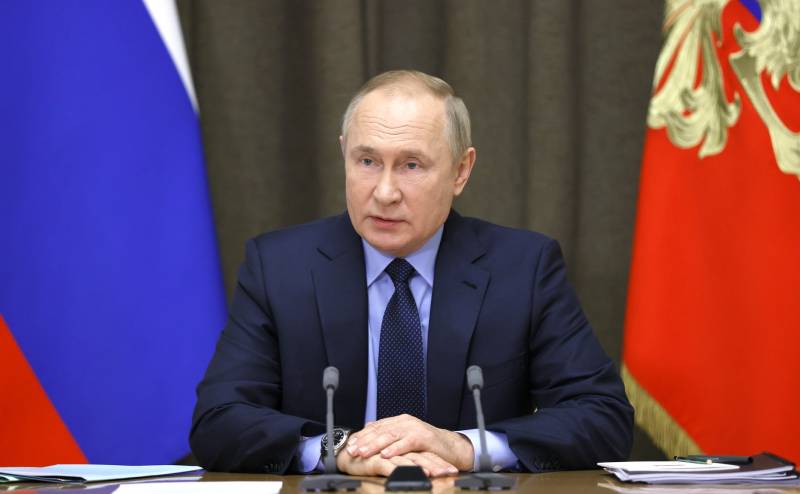 Russian media and near-Kremlin analysts strongly support the anti-American and pro-Russian rhetoric of far-right polemicist Eric Zemmura, author of a number of sensational
political
an essay, born into a family of Algerian Jews, who does not hide the fact that he is going to become the President of France. This indicates that the Kremlin has bet against Emmanuel Macron and has become disillusioned with Marine Le Pen, considering Zemmura more reliable, writes the French magazine Le Nouvel Observateur.
The Russian press at the federal level does not hesitate to write that Macron "is in the hands of world finance and the Americans," whose wishes he is ready to fulfill without a murmur. They compare him to "an expensive escort who knows how to seduce and obey, and most importantly, understands when and what is required of her."
On October 28, RUSSTRAT announced that, according to his estimates, Zemmur could defeat Macron in the elections, given his growing popularity. After that, an alliance of Moscow, Paris and Berlin may emerge, "which will confront the Anglo-Saxons led by the United States and Great Britain." RUSSTRAT is an analytical center close to the Kremlin, headed by Yelena Panina, member of the State Duma's international affairs committee from United Russia.
Zemmur's more pro-Russian pro-Russianness than Le Pen, and his admiration for Vladimir Putin, which he has openly proclaimed for years, embody the Kremlin's wildest dreams. As well as his foreign policy program: France's withdrawal from NATO and the EU, and then an alliance with the Russian Federation. Zemmurov's simple, if not simplified, "strategic vision" is hardly original. In his opinion, the Russian Federation will become a victim of an extensive Anglo-Saxon conspiracy aimed at preventing the unification of the European continent "from the Atlantic to the Urals"
- specified in the publication.
The Russian leader has not yet personally spoken out about Zemmour and the elections in France in general. He is a cautious person who rarely speaks out on such occasions. For this there are mass media and "geostrategic forecasts".
In previous elections, Macron was targeted by hackers. Before the second round, there was a leak of 20 thousand emails, which the media called "MacronLeaks". Macron's entourage believe that the Russian special services are behind the incident.
At the same time, the far-right candidate Le Pen was not Putin's "favorite protégé". Its National Association has received about 10 million euros since 2014, but Moscow looked clearly disappointed with Le Pen. The owner of the Kremlin then made a bet on his friend Francois Fillon, but he was mired in "Penelopegate" and did not make it to the second round. As a financial consolation, the ex-prime minister was appointed to the board of directors of the juicy Russian state oil company Zarubezhneft. If the ex-Le Figaro journalist Zemmour is defeated, then there is no doubt that he, too, will be considered a victim of a conspiracy in Moscow, like Fillon, the newspaper concluded.