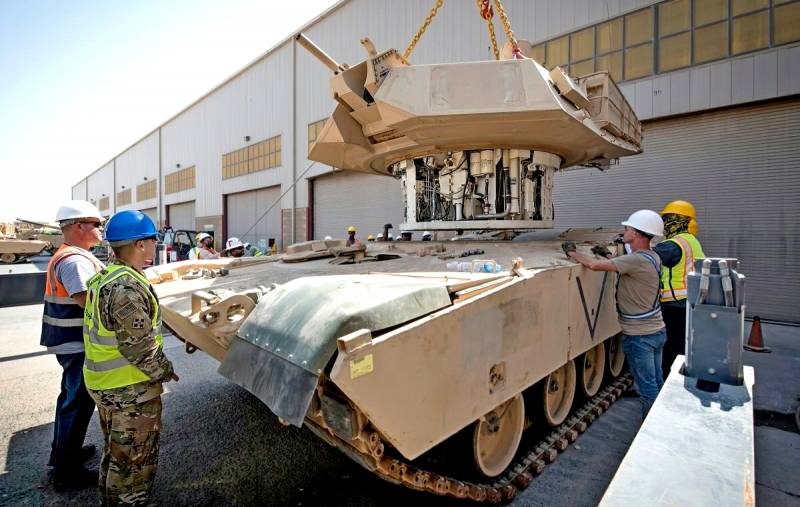 The latest version of the American M1A2 Abrams tank, like our T-14 Armata, can get an uninhabited turret and an automatic loader. This information was published the day before by Army Recognition.
It is reported that it is planned to allocate about $ 65 million for the next modernization of the combat vehicle. All work will be performed by Joint Systems Manufacturing Center.
It is worth recalling that the M1 Abrams tank has been in service with the US Army since 1980. Over the past just over 40 years, the car has been modernized several times.
The modern version of the M1A2 Abrams SepV3 is the third generation tank, which has many innovative features. In particular, the vehicle is equipped with a multi-fuel gas turbine engine, an automated firing system, the latest composite armor and improved crew protection.
According to information from the Army Recognition publication, Congressman Tim Ryan initiated the allocation of funds for the design of an uninhabited tower with an automatic loader. According to
policy
, the next modernization will improve the combat characteristics of the tank and extend its service life.
In addition, the congressman's team does not exclude that, in addition to designing an uninhabited tower, additional funding will allow the development of a hybrid power plant for the M1A2 Abrams to begin.