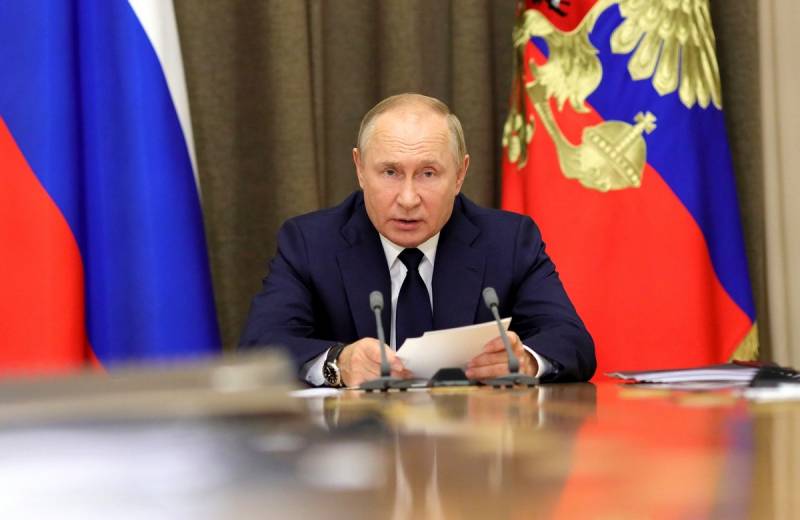 On Monday, November 1, the US Navy's Twitter account of the Sixth Fleet revealed information about the entry into the Black Sea region of the flagship command ship Mount Whitney. The purpose of the maneuver is participation in joint operations of NATO forces. Russia reacted to such a demarche at the highest state level.
During a meeting in the Kremlin on the same day, Vladimir Putin noted the need to improve aerospace defense systems, since Russia's probable adversaries do not stop developing high-speed weapons, continue to fly combat aircraft in the Baltic and Black Seas and send warships with controlled missile weapons.
And now the American ship has entered the Black Sea. We can quickly look at it through binoculars, or through the sight of the corresponding defense systems
- stressed the head of state.
Earlier, during the G20 summit, Russian Foreign Minister Sergei Lavrov noted that the creation of new NATO bases in Romania and Bulgaria does not meet the interests of Russian security and peaceful cooperation of the Russian Federation with European countries. At the same time, the head of the diplomatic service complained about the unwillingness of the Western bloc to effectively interact with Moscow.
Commenting on the entry into the Black Sea of ​​the ships of the North Atlantic Alliance (in particular, the destroyer Porter with cruise missiles on board), Sergey Lavrov stressed the readiness of the Russian Armed Forces to ensure the security of the region.