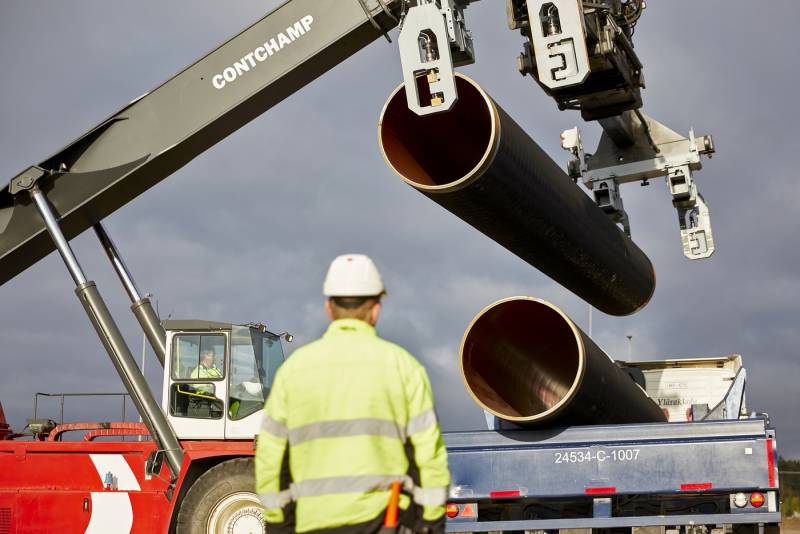 Commentators from the website of the British newspaper Daily Mail responded to a new article about the European gas crisis and the role of the Russian Federation in it. This time, the focus of attention was the announcement of Russian President Vladimir Putin about the start of additional gas supplies to Europe, after which energy prices collapsed.
Some European
policy
recently stated that Russia is deliberately delaying gas supplies in order to pressure the German and EU authorities to expedite final regulatory approval of the recently completed Nord Stream 2 gas pipeline
- the text says.
Reader Comments:
Russia has only one export item, which is at the same time a weapon! Forget about Putin's hypersonic missiles, because his most effective weapon is Nord Stream 2! […] The last thing Europe has to do now is to launch it urgently, before Gazprom sells its controlling stake, as agreed before the pipe was laid. Such a step should prevent the use of Nord Stream 2 as a weapon!

- a certain IckertyTimes is indignant.
Russia, Russia, Russia, Russia, RUSSIA! They continue to pump gas according to contracts, but still Russia is evil. They are shipping 15% more gas than expected: but no, Putin is allegedly blackmailing. Putin orders Gazprom to pump even more gas: but no, it turns out that he has some evil plan. Is there still sanity left among politicians and the media ?!

- the user from Malaysia Anomander Rake was horrified.
I would trust Putin more than a corporation called the European Union. It is not Putin's fault that fuel prices are so high and people freeze. The UK should be self-sufficient (as we were before the EU), build its own nuclear power plants instead of all these ineffective and impracticable "green" projects with taxes

- indicates calls4u2.
Has Russia made Europe go green? No, this is not Russia's fault. Blame the Marxists pretending to be environmentalists
- picks up the reader Simon Enefer.
Russia already provides more gas than in 2020. Russia did not start anything [bad]. They always pumped more gas

- reminds MynameisMYOB.
You see, our politicians can sulk as much as they please ... but wicked Russia has just come to the rescue. Can anyone explain why we are friends with Saudi Arabia, but we are at enmity with Russia? None of these states are true democracy or human rights activists, but we depend on energy for both

- writes Kayzai.
You do not understand? He completely controls our energy [...] We are literally at the mercy of Russia because of the fuel. How did it happen?

- Briton Dr Danger Mousette panics.
Don't be silly. Great Britain receives less than 5% of gas from Russia and accuses it of dependence?

- Zrado Gonta replies to the previous comment.
I would like us to have such an astute and ruthless leader like Putin.

- noticed a certain King WiLliaM1690.