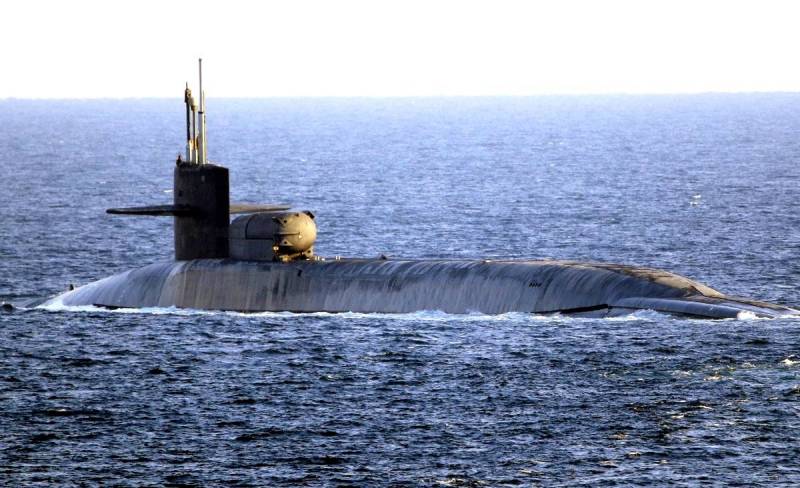 In a situation of growing tensions between Russia and the United States, the latter are hatching plans to confront Russian submarine forces in the Atlantic, a potential theater of military operations, to which the Americans attach great importance. In this regard, the resource 19fortyfive.com reports on innovations in the United States Navy.
To destroy Russian combat submarines, the US Navy has created a new anti-submarine task force "Greyhound", which so far includes two destroyers - USS Donald Cook and USS Thomas Hudner. Then other ships will join it. According to Rear Admiral Brendan McLain, the destroyers will be able to carry out the full range of combat missions, including monitoring Russian submarine activity in the Atlantic Ocean and protecting US interests at sea.
Earlier, to counter Russian submarines, the United States rebuilt its 2nd Fleet, which is carrying out missions in the Atlantic and off the east coast. In addition, the Navy's Special Operations Command (WARCOM) has recently renewed its program of using SEAL mini-submarines armed with full-size torpedoes.
Two decades of war in the Middle East could have called into question the need for submarines. But those who consider submarines morally obsolete or useless are mistaken. Submarines are more deadly than ever, nuclear or conventional.
Several years ago, during a war game, a Swedish diesel submarine managed to "sink" the nuclear-powered aircraft carrier USS Ronald Reagan. The US Navy was so impressed and alarmed by the capabilities of the small Swedish submarine that it rented it for two years to conduct tests and develop countermeasures. Of course, this was done with an eye on China and Russia, which have a variety of diesel submarines.
Thus, a strong, combat-ready and well-trained anti-submarine force is an important component of the US Navy, which faces threats from many state and non-state actors, the media concluded.