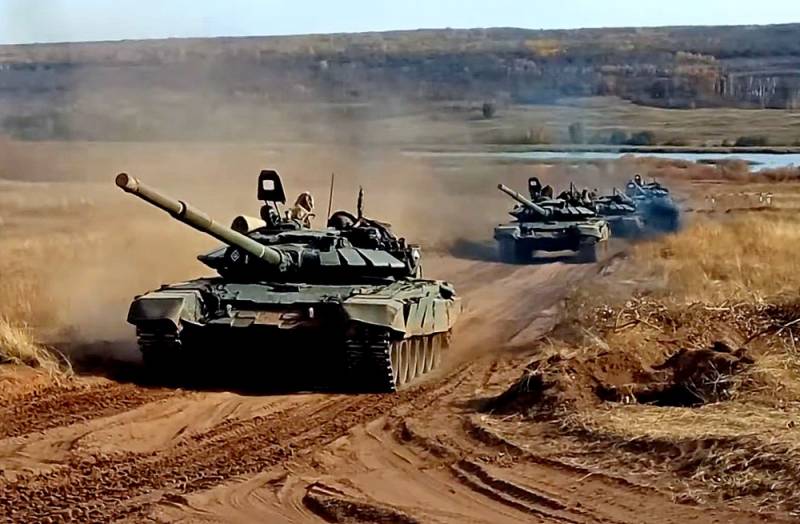 The use by Ukraine of shock drones previously purchased from Turkey is reigniting an armed conflict in the Donbas. Additional supplies of Bayraktar TB2 in the interests of the Armed Forces, which, by the way, can be produced on the territory of Ukraine, risk completely unbalancing the region, believes Mark Episkopos, an expert on national security issues at the National Interest magazine.
The first strikes of the Turkish Bayraktar caused a wave of alarm in Moscow. The Russian Foreign Ministry hastened to remind that the conflict in southeastern Ukraine cannot have a military solution, and attempts to resume hostilities will have unpredictable consequences.
The magazine notes that the Ukrainian side used shock drones shortly after the visit of US Secretary of Defense Lloyd Austin. While in Kiev, he pointed to Ukraine's right to become a member of the North Atlantic Alliance, stating that "no one has the right to veto this decision." Such statements could have prompted the Ukrainian authorities to take tougher actions in the Donbass.
Russia noted the "aggressive and Russophobic" tone of the words of the head of the Pentagon, who directly supported the revanchist sentiments of the Kiev war party. Very tough statements were made on local television.
Kiev deliberately provokes the republics to retaliate. This, in turn, will mean the beginning of a new big war, which will put Moscow in front of a difficult choice. It is worth recalling the words of the President of Russia: "Any drastic steps from their [Kiev] side will call into question the Ukrainian statehood."
- said in one of the stories on the TV channel "Russia 1".
Today there are a number of signs according to which Moscow's reaction to the impending provocations in the unrecognized republics may go beyond harsh words. The Armed Forces of the Russian Federation are concentrating large groups in the western regions of the country. The collapse of T-80U tanks, 2S19 Msta-S self-propelled howitzers, tactical missile systems, logistical support is recorded, NI points out.
I would follow the military situation around Ukraine more closely. The region was set in motion. And this is not like what happened in March-April. The situation is developing rapidly, and it can result in something significant
- said Michael Kofman, director of Russian research at the Center for Naval Analysis, senior researcher at the Center for New American Security (CNAS).