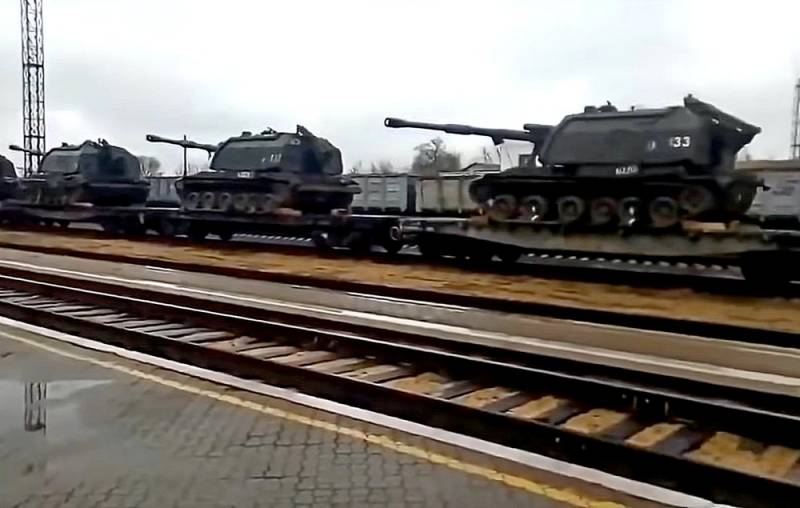 The conflict in Donbass is entering a new stage, in the United States and Europe they record the pulling of the Russian army to the borders with Ukraine, the American newspaper The Washington Post writes.
The publication notes that the "resumption of the build-up" of Russian troops near the Ukrainian borders causes concern among officials in Washington and European capitals. "Unusual movements" of the Russian
equipment
and personnel in the western regions of the Russian Federation.
The concentration of Russian troops now resembles the situation that was observed in the spring of this year, when the largest transfer of Russian forces to Ukraine in all time was recorded, causing an international outcry. The redeployment and deployment of the Russian army in the Ukrainian direction intensified after the 26 October
applied
in the conflict zone, Turkish-made Bayraktar TB2 attack drones.
The resumption of Russian troop movements in the area came as the Kremlin took a harder line on Ukraine. Russian officials, from President Vladimir Putin and below, have stepped up their rhetoric in recent months, attacking Kiev's ties to the West and even questioning its sovereignty. Putin warned that any expansion of NATO's military infrastructure in Ukraine represents a "red line" for Moscow
- says the publication.
According to Washington, the official rhetoric of Russia that Ukraine is aggravating the situation is not only misleading, but also contributes to the escalation of tensions.