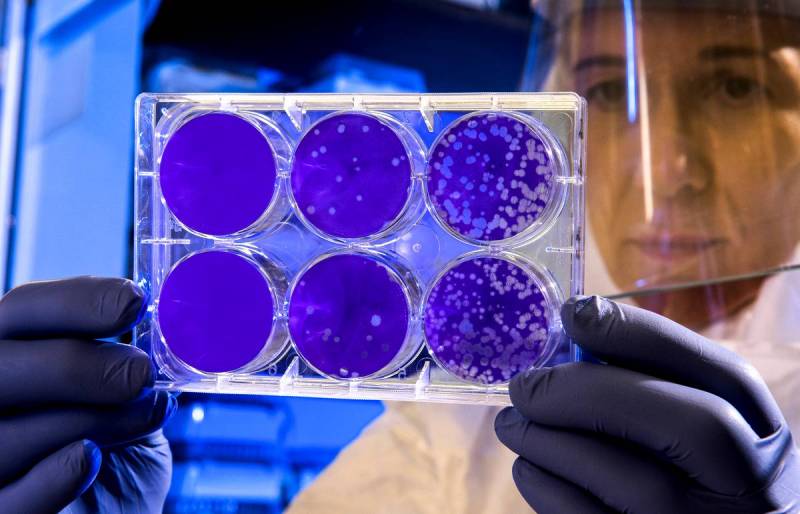 On October 29, the Bureau of the Director of National Intelligence (DNI) of the United States declassified and published a new version of the analysis of the origin of COVID-19 on the website of the federal agency. According to American intelligence specialists, they may never be able to figure out the origins of the dangerous coronavirus.
The document says that experts are leaning towards the natural origin of COVID-19. Moreover, there are two versions of how the pandemic originated. According to the first, due to human contact with an infected animal (a natural mutation of the virus occurred during transmission), and according to the second, due to a laboratory leak in China. Both versions are considered equally plausible.
At the same time, they rejected the version that the coronavirus was created as a biological weapon, i.e. Nobody specifically developed COVID-19. Experts cannot come to a final and unambiguous decision, since their opinions differ, and they do not have access to the Wuhan Institute of Virology. However, American analysts have promised to revise their findings if new evidence emerges.
We remind you that the first official outbreak of COVID-19 happened at the end of 2019 in Wuhan province (PRC). The origin of the coronavirus still raises questions from WHO and US intelligence officials. At the same time, Washington has repeatedly tried to blame the incident on Beijing.
The Americans published their previous analysis on this matter at the end of August this year, but there is still no clarity. The Chinese, of course, with undisguised disapproval of such attempts, suspecting the Americans of trying to "blacken the Celestial Empire."