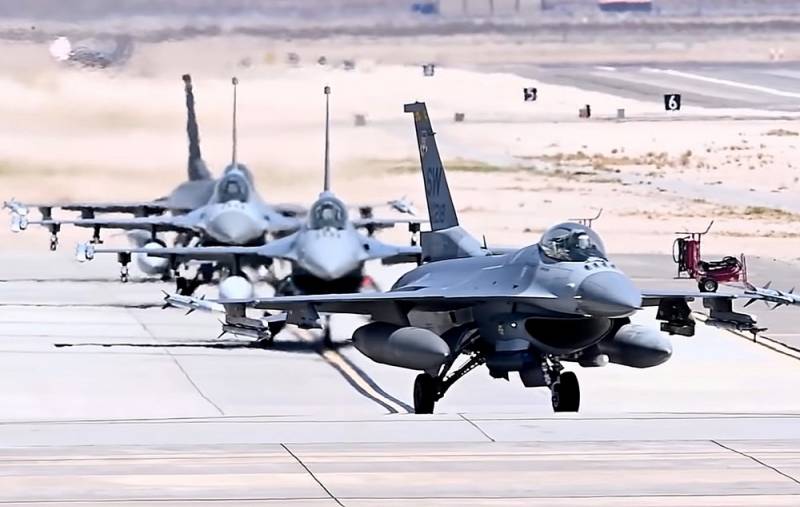 The United States, hiding behind rhetoric about threats to the world emanating from Russia and China, is deploying 27 F-35A fighters capable of carrying nuclear weapons on board to Britain. At the same time, London is increasing its maximum stock of nuclear warheads to 260 units. According to the Strategic Culture resource, this speaks of Washington's preparation for a nuclear conflict with Moscow.
Before the arrival of the F-35A Lightning II fighter in Lakenheath (UK), two F-35As taking off from Nellis base in Nevada completed a demonstration of the nuclear weapons system. Meanwhile, at the beginning of this year, US Secretary of State Anthony Blinken noted at the Conference on Disarmament in Geneva that Washington is committed to eliminating the threat posed by nuclear weapons and aims to reduce the role of such weapons in the defense of the United States.
The British take a similar approach, publicly speaking about the implementation of the articles of the Treaty on the Non-Proliferation of Nuclear Weapons and at the same time increasing the number of nuclear warheads to 260 from the current 225. In general, NATO is expanding its arsenal of nuclear weapons in Europe, and a new generation of ballistic missiles is planned spend about $ 95 billion. Western
policy
at the same time, they are justified by the "aggressive intentions" of the RF and the PRC.
Deployment of an additional US squadron in Britain ... combined with existing stockpiles of nuclear weapons is a signal to the countries of Europe that the planning of a nuclear war against Russia is gaining momentum.
- Analysts say Strategic Culture.