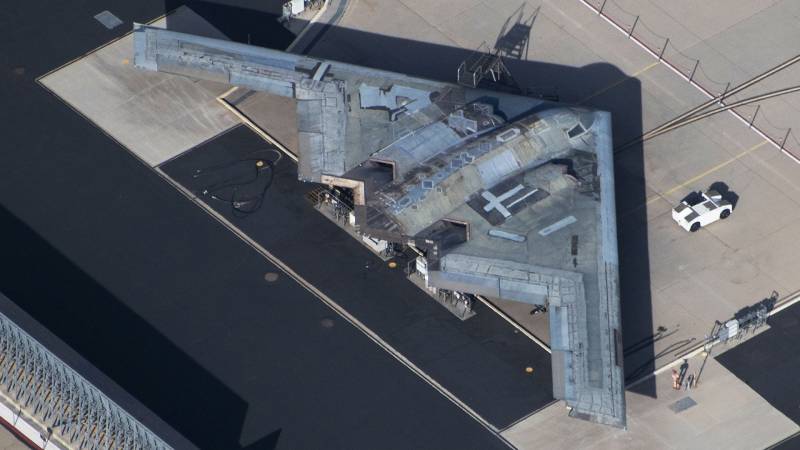 By the middle of this decade, the US military plans to commission a promising new generation B-21 Raider strategic bomber. Aircraft are manufactured by Northrop Grumman. According to The Drive experts, this aircraft will be another step forward in
Technology
stealth bombers.
Such military equipment is very expensive to operate. So, an hour of flight of a stealth bomber is estimated at 170 thousand dollars. Sensitive unobtrusive skin coatings require intensive maintenance, and a complete overhaul of the "invisible" takes place every nine years. This is being done at Northrop Grumman's Plant 42 in California.
The Drive experts also found a "super-dirty" B-2 bomber there, recently damaged during landing. The aircraft was partially removed from the coating and some parts that weaken the radar signature - the B-2 is in the process of overhaul. Such aircraft are given priority in service over other combat aircraft.
One of the main design challenges for the new B-21 Raider is to make its anti-radar coating much more durable and less maintenance-intensive than the B-2. Considering everything Northrop Grumman has taken out of service for the B-2 over the decades, the B-21 will be more convenient and economical.