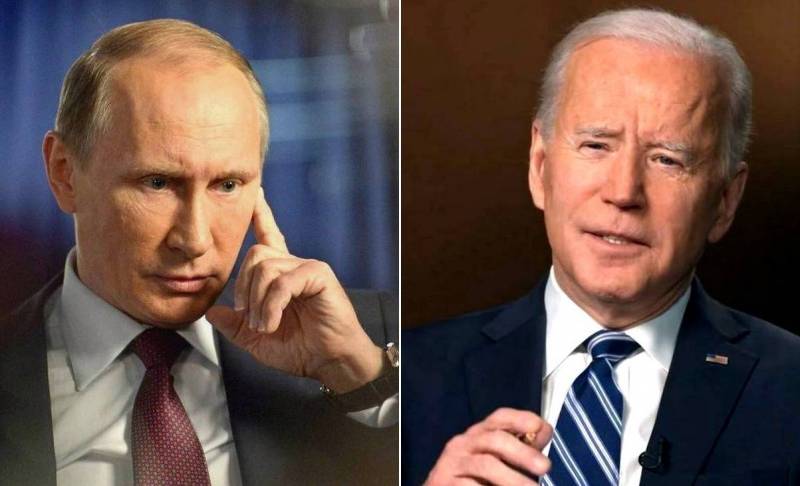 Visitors to the web version of the popular American newspaper The New York Times discussed a new article in which Russia is again identified as a source of malicious activity in cyberspace.
In particular, it is indicated that the special services "of Russia have launched another campaign to penetrate thousands of government, corporate and analytical computer networks of the United States," which was notified by Microsoft specialists.
Reader Comments:
With an annual GDP of $ 1,47 trillion, Russia is not even among the ten largest economies in the world and should not have such influence. Yet Russia is considered one of the world's geopolitical troublemakers seeking to destabilize the West's efforts to shape and maintain the current US-led global order. Revisionism under Putin is an impending threat to global security. All over the world, Russia interferes in the affairs of countries, fomenting conflicts, escalating tensions and creating "frozen conflicts" forever. As part of her intimidation tactics, she operates in secrecy, using local players or mercenaries to keep target countries vulnerable to instability and violence. Putin realized that cyber warfare is a very effective weapon for small, low-cost conflicts. During his reign, Russia's intelligence network became extremely powerful [...]

- pointed out the reader J. von Hettlingen.
The constant US attacks on Russia are not unanswered. We sent Victoria Nuland to threaten and insult, reduced the number of diplomatic representatives, send strategic bombers to the Russian shores in the Black and Baltic Seas [...], and then we are surprised that we are being retaliated against. Make peace. We don't have to love Putin. We just need to make up. Instead, we have delusional calls for maximum confrontation. How would this maximum confrontation look like? Certainly not in one gate

- reminded Mark Thomason.
There is no reason to believe that these efforts will ever stop as long as anything resembling the current regime is in power in Russia. […] All the Western leaders will have enough strength for is to make this aggressive activity as costly as possible precisely for the regime and, at a minimum, for ordinary Russians.

- suggested by Stephen Merritt.
So, the US spies on the leaders of the allied states, as well as its own citizens, trampling on the Fourth Amendment, and the special services lie to Congress with impunity about this. But they want sanctions only against Russia. Seems like a recipe for endless conflict

- says George.
We need to cut off the Russian Internet or what else they use there [...]

- suggested DK.
Is there a chance that we will hear what opportunities the United States has in relation to Russia in terms of mutual penetration into the systems? I would like to think that our intelligence services are not inferior to Russia. Or is it already far ahead of poor old America?

- writes the user The Flemmings.