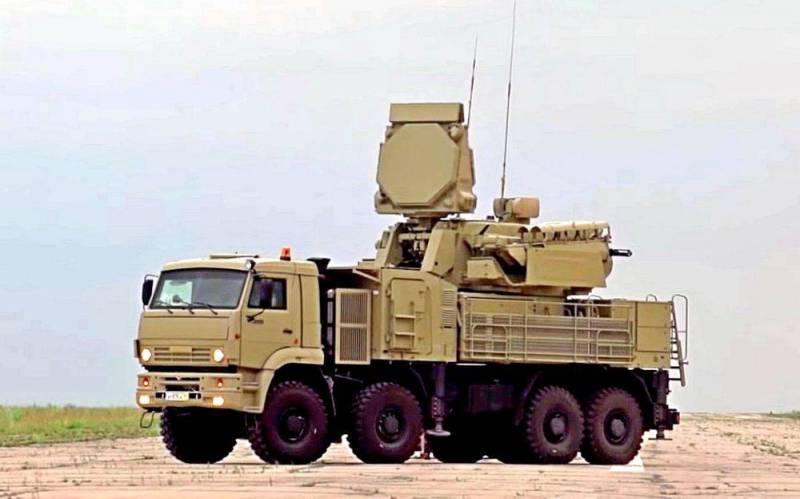 After the battle
applications
Armed Forces of UAVs "Bayraktar TB2" (Bayraktar TB2) Turkish production in the Donbass, experts even started talking about the possibility of the appearance of Russian air defense crews in the conflict zone.
Russian political scientist, HSE employee Vasily Kashin told the publication
Kommersant
that if Kiev continues this use of drones in the Donbas, then countermeasures will inevitably follow to bring about a balance of power. The actions of the Ukrainian side will lead to the need for a sharp strengthening (rearmament) of the air defense of the DPR and LPR in order to clear the skies of the self-proclaimed republics from the presence of hostile drones.
Either direct participation in their (DPR and LPR - ed.) Air defense of the Russian armed forces will be required
- Kashin explained the prospects.
In turn, Konstantin Skorkin from the Carnegie Moscow Center explained Kiev's actions with a desire to "raise the enthusiasm" of Ukrainians. He recalled that during the Second Karabakh war, the mentioned drones showed themselves very well, becoming a "military sensation". The victory of Baku inspired Kiev, which saw a model in Nagorno-Karabakh for the return of territories and decided to take the opportunity.
It is clear that this parallel is very stretched, since conflicts are different by nature, but in Kiev they are looking for simple recipes
- noted Skorkin.
At the same time, an expert from the Russian International Affairs Council, Timur Akhmetov, who lives in Ankara, said that critics of the Turkish authorities urge Ankara to be more selective in the supply of weapons. Especially when it comes to hot spots near Turkey.
An error in the miscalculation of the risks of any supply may affect the situation in other conflicts with Turkey's participation.
- thinks Akhmetov.
He thinks that in the dialogue between Moscow and Ankara, a discussion of the supply of weapons will inevitably appear, since Russia can transfer its weapons into the hands of Turkey's enemies, symmetrically responding to the appearance of Turkish drones from Ukraine.