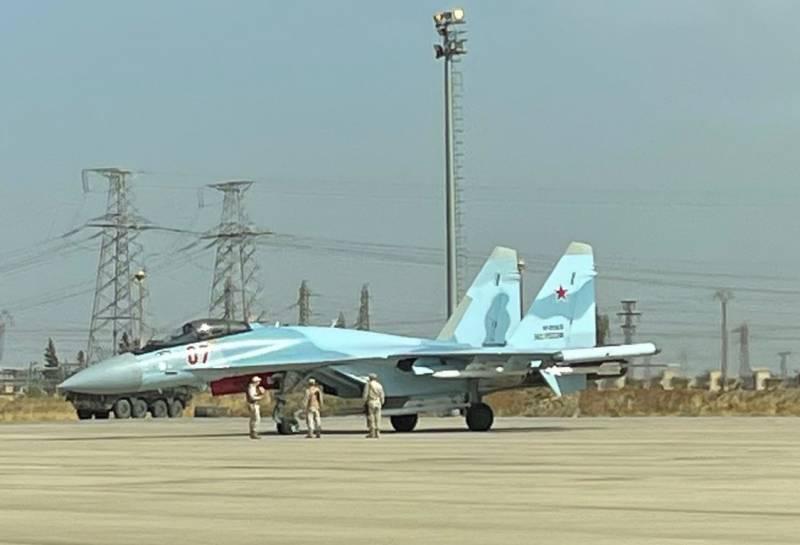 On October 27, at the Al-Qamishli airport in the north-east of Syria in the Al-Hasakah province, local residents recorded the arrival of a super-maneuverable multi-functional fighter Su-35 of the Russian Aerospace Forces. Thereafter, reports emerged on Kurdish and Arab social media that Russia had deployed its best fighters just 5 kilometers from the Turkish border.
Eyewitnesses claim that after the first side appeared on the runway, three more Su-35s landed. The Russians also gave a ride
technical
personnel and aircraft weapons (AAS) or, simply put, ammunition. Consequently, the Russian Aerospace Forces settled there for a long time.
It was noted that this facility is being used by the Russian military police as a base for patrolling in the region. Moreover, nearby, in the same city, there is a base of the US army, and the province itself is "studded" with American objects guarding the oil rigs of the self-proclaimed Western Kurdistan.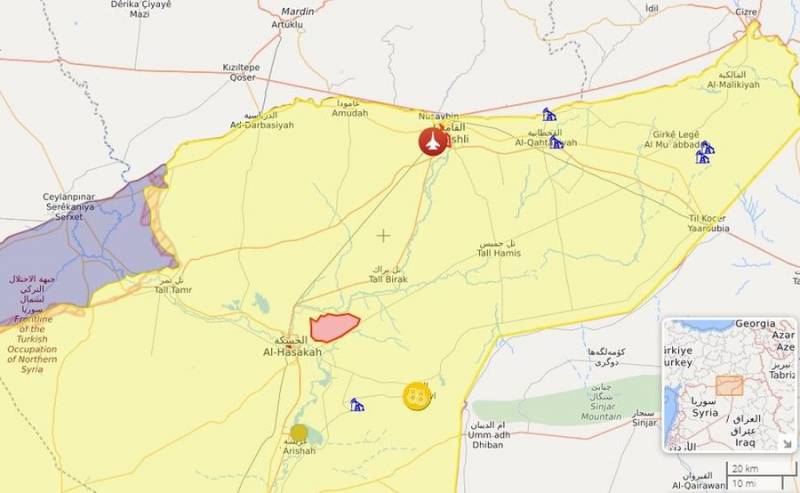 Netizens linked the incident to the fact that the Turks are actively preparing for the next military operation in Syria against the Kurds. Therefore, the Russians "staked out their territory, not wanting to leave."
Note that Turkey has not yet responded to the arrival of Russian "guests" in Al-Qamishli. The American military stationed in the SAR illegally, like the Turks, has not yet reacted in any way to this.