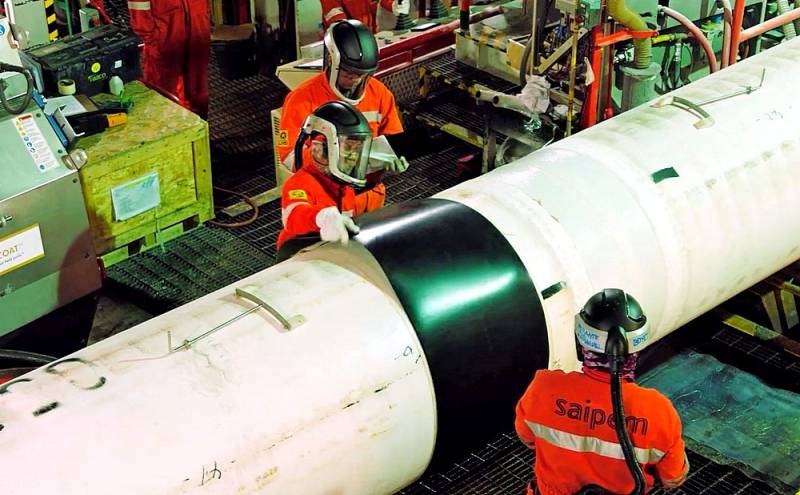 The ministry
economics
and the Federal Republic of Germany's energy sector submitted to the national regulator an opinion on the results of an analysis of the safety of gas supplies via the Nord Stream-2 pipeline. According to him, the certification of the gas pipeline does not threaten either Germany itself or other EU countries. This
news
responded in Kiev, pointing out that Berlin did not even deign to inform the Ukrainian side.
This statement was made by the head of Naftogaz of Ukraine, Yuriy Vitrenko, adding that Ukraine is not on the list of countries with which Germany is consulting on the launch of the Russian gas pipeline.
The German regulator was presented with an official conclusion that the certification of the SP-2 operator does not threaten the security of gas supplies to Germany and other EU countries. At the same time, the ministry published a list of countries with which the relevant consultations were held. Ukraine is not among these countries. This is very sad
- Vitrenko stated with deep regret.
The head of Naftogaz complained that after the launch of Nord Stream 2, the European Union will become even more dependent on Russia, while Moscow's dependence on Kiev will sharply decrease. The functionary also did not miss the opportunity to reiterate the advantages of the Ukrainian GTS over the gas pipeline running along the bottom of the Baltic Sea.
Unlike the Ukrainian gas transmission system, Nord Stream 2 has no reserve capacities and no storage facilities
- emphasized Vitrenko.