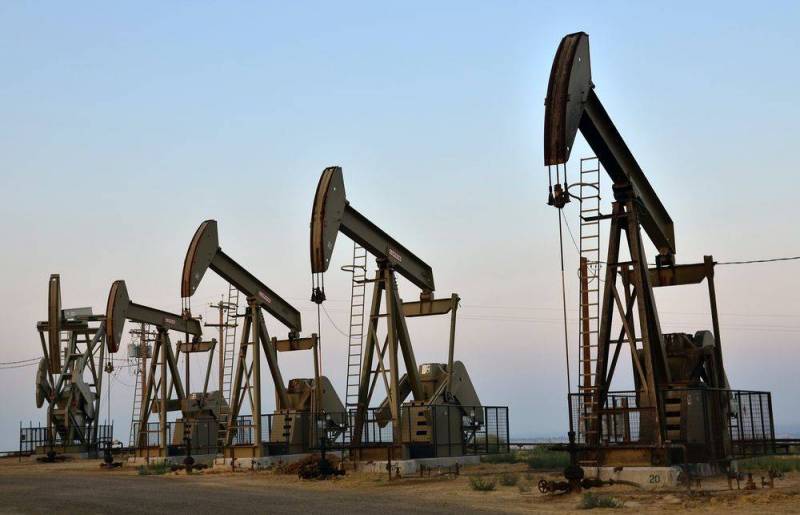 Six years ago, BP CEO Bob Dudley predicted that the oil industry needed to prepare for a prolonged downturn. However, now more and more investment bankers are in anticipation of high prices for "black gold", which will hold out for more than one year, writes the American edition of OilPrice.
The rise in prices is attributed to a recovery in global oil consumption amid limited supply caused by underinvestment in production after the 2015 crash. This prompted Wall Street banks to significantly increase their oil price forecasts in the short and medium term.
- says the publication.
Now the price of WTI crude oil has reached its highest level since 2014, and Brent crude oil since October 2018. At the same time, the potential for price increases has not been exhausted. Goldman Sachs expects Brent crude to reach $ 90 a barrel by the end of this year and sustained growth over the next few years.
Oil demand will be at a record high next year and another year from now, and we need to see an increase in investment in production. We face potential long-term shortages and the risk of significant price increases
Damien Kurvalin, head of energy research and senior commodity strategist at Goldman Sachs, told CNBC.
In turn, UBS analysts Giovanni Staunovo, Dominic Schneider and Wayne Gordon believe that oil prices will remain high next year.
We expect Brent crude to trade at $ 90 / bbl in December and March before stabilizing to $ 85 / bbl by the end of 2022
- UBS analysts are sure.
Note that now the price of Russian Urals oil exceeds $ 70 per barrel. - 1,8 times higher than in September 2020 ($ 40,91 per barrel). The average price of Urals in January-September 2021 was $ 65,96 per barrel. against $ 40,84 per barrel. in the same period in 2020. Consequently, rising prices will allow Russia to accelerate the build-up of its reserves by several times. We remind you that the NWF is replenished at a cut-off price of $ 43,3 per barrel. In the Russian Federation, there is a "budget rule" in which the cut-off price increases annually by 2% from the initial $ 40 per barrel, taken as a basis in 2017.