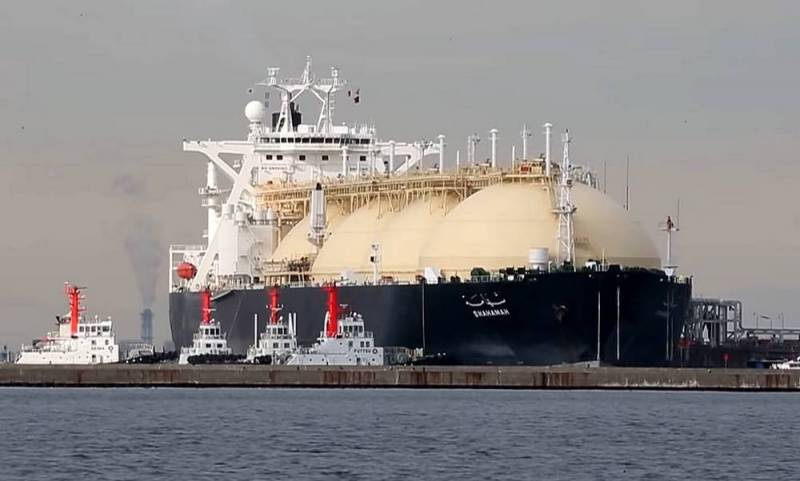 A series of industrial collapses fell on the United States. Recently Americans
fought
with container ships on its western coast. Now they have problems with LNG terminals that cannot withstand loads and fail. Washington was even forced to
refuse
to Europeans in redirecting their energy raw materials from Asian markets.
It should be noted that while Europe and Asia are competing with each other for the supply of American LNG, at once at two enterprises, which account for a quarter of the total production of liquefied natural gas in the United States, there were malfunctions. Some capacities were temporarily taken out of service for repairs and LNG shipments were reduced until early November.
Bloomberg clarified that the gas pipelines at the Freeport LNG in Texas were paraffinized due to impurities in the gas. At the same time, a mechanical breakdown occurred on the third stage of the largest terminal Sabine Pass.
According to RonhEnergy, on October 24, all American LNG terminals received 309 million cubic meters of gas. Considering that the combined capacity of Freeport LNG and the third line of Sabine Pass is 76 million cubic meters per day, LNG exports from the United States may decrease by 24,5%, which will aggravate the situation in Europe and Asia.
At the same time, Amos Hochstein, senior adviser to the head of the US State Department for energy security, a former member of the supervisory board of Naftogaz Ukrainy, said that Russia is the only country that can supply more gas to Europe through existing pipelines and should do so. He is confident that Moscow is able to quickly increase gas production in order to save the Europeans who have begun to freeze.