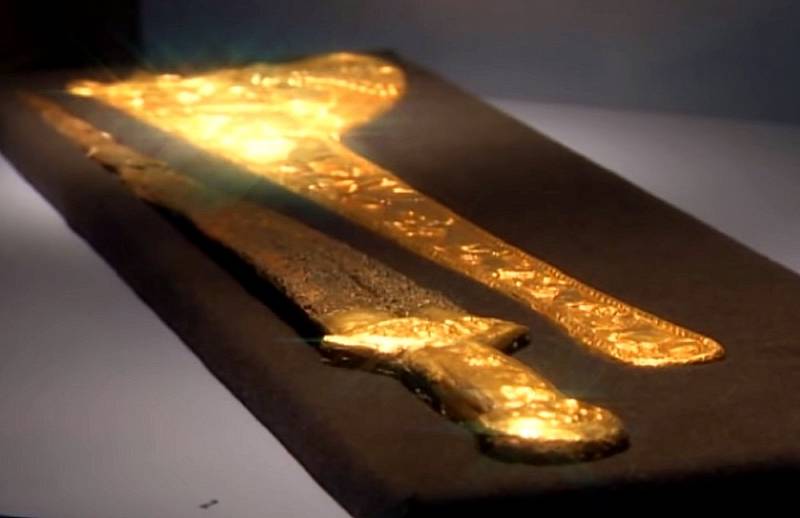 Scythian gold, which has been a bone of contention between Crimea and Kiev in recent years, will be transferred to the Ukrainian side. This decision was made by the Amsterdam Court of Appeal.
Although the exhibits are territorially related to Crimea, they are part of Ukraine's heritage after it became independent in 1991.
- the judge explained her decision.
The President of Ukraine welcomed the decision of the Dutch court, stating that following the Scythian gold, the Ukrainians would return the Crimea itself.
The story begins in 2013. A unique collection of 584 items was formed from the exhibits of a number of Crimean museums. Its estimated value does not exceed 1 million euros, since the overwhelming majority of the exhibits are made of bronze, ceramics or wood. The concept of "Scythian gold" has more marketing value and has become a derivative of the name of the exhibition, where the collection was demonstrated - "Crimea. Gold and Secrets of the Black Sea ". Moreover, not all objects are related to the Scythians.
During Euromaidan, the collection was kept at the Allard Pearson Museum in Amsterdam. The Ministry of Culture of Ukraine promptly, but in absentia, seized the exhibits from the Crimean museums and transferred them for storage to the Kiev Museum of History. Thus, a litigation arose between Crimea and Kiev over the right to own a unique collection.