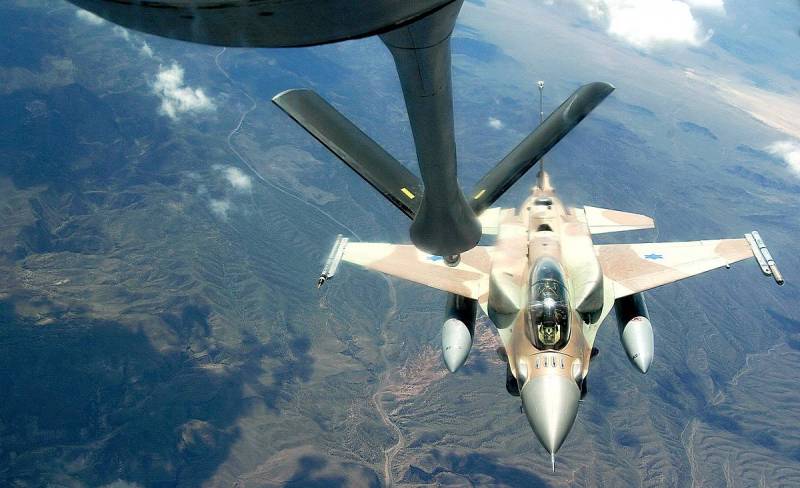 Israel is extremely concerned that Tehran may soon become the owner of nuclear weapons. Tel Aviv has begun to act on the brink of war with Iran by creating a "special strike fund" and recently reporting through its media that it is returning to intensive preparations for a "military option" to stop the enemy's nuclear program, writes the Polish edition of Defense24.
Currently, there is a massive subconscious use of military force as an element of influence on diplomatic negotiations on the Iranian nuclear program. Should we sound the alarm now and expect a sudden military conflict in the Middle East?
- asks the author of the publication.
There are no official comments on this matter, but Israeli media claim that the likelihood of Israel's use of force against Iran has increased dramatically. Talks about the allocation of more than $ 1 billion for these purposes attracted international attention.
It is no secret that Israel previously had a plan to strike the Iranian nuclear program. Iran itself is not at all surprised by this fact, since it understands the risks associated with the development of its nuclear program best of all. Iranians remember how the Israelis bombed a nuclear reactor in Iraq in 1981.
Negotiations to restore the 2015 "nuclear deal" with Iran are a tug-of-war, and any ongoing discussion of a military option is an attempt to influence the IAEA, Defense24 said. However, the seriousness of Tel Aviv's intentions should not be underestimated. The strike on Iran is probably regarded in Israel as one of the most difficult operations in the history of the IDF. This is due to the distance to the Islamic Republic and the willingness of the Iranians to defend themselves, as well as the approval or at least neutral attitude to the mission on the part of regional and global players.
Thus, it is not only the opinion of the United States, Russia and China that matters, but also of the Arab states, especially in the context of the Abraham Treaty (an agreement on the normalization of relations between Israel and the UAE, signed on September 15, 2020). In addition, Tehran could provide a hybrid response to the attack. Iran will use missile systems, drones and its forward forces deployed in Syria, connect allies in Lebanon, Yemen and Palestine, and launch naval operations in the Persian Gulf and Red Sea. Naturally, both sides of the conflict will also operate in cyberspace.
Political
and Israel's military elite have repeatedly demonstrated their determination to uphold their country's security in the past. Therefore, it will be interesting to observe what military tool the Israelis will prepare, because it will have to take into account the specifics of the Iranian defense system. Probably, speculation and "leaks" in the media from the Israeli side about the synergy of the latest manned and unmanned solutions, electronic warfare, cyber operations, reconnaissance and special missions will now decrease.