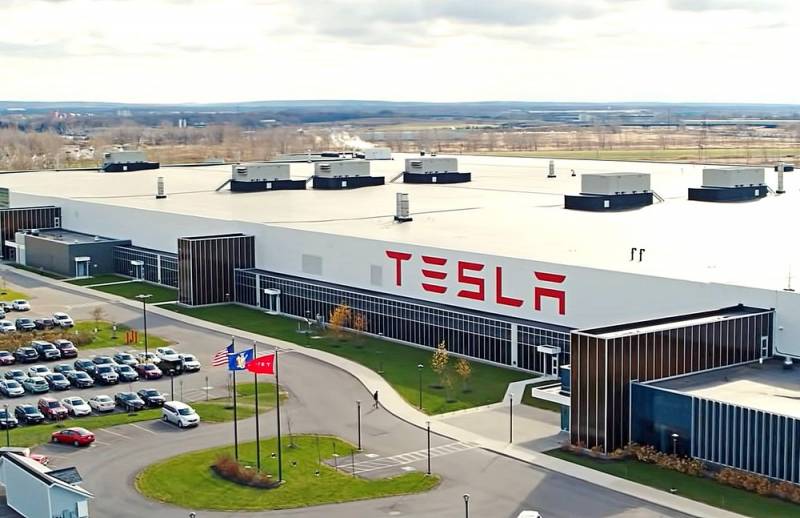 Tesla has released a report for the third quarter of 2021. She once again confirmed that she is the leading manufacturer of electric vehicles on the planet, shaming the stockbrokers and
skeptics
who predicted the collapse of the company due to the improvisations of Elon Musk, writes the American edition of OilPrice.
The steps taken by the company turned out to be correct. It is close to its cherished goal of producing and selling 1 million electric vehicles in a year. Tesla reported that in the third quarter it produced 237 electric vehicles (+ 823%) and delivered 64 electric vehicles (+ 241%). There are very few left to the coveted 391 thousand electric vehicles per quarter. In the first half of the year, Tesla delivered 73 thousand electric vehicles, taking a 250% share of the global market and becoming the best-selling manufacturer of such products.
The company's revenue in the third quarter was $ 13,76 billion (an increase of 56,9% on an annualized basis), and GAAP net income was $ 1,6 billion (an increase of 389% on an annualized basis).
The gross margin (the difference between price and cost) in the company amounted to 30,5% against the forecasted 28,4%.
But Tesla could increase its already impressive margins by doing another neat trick by supplying cheap cobalt-free batteries to its EVs.
- consider in the publication.
Tesla's decision will change the rules of the game in the electric car market. In a presentation to investors, the company said that it is changing the chemistry of its batteries from Nickel Cobalt Aluminum (NCA) to an older one.
technology
which uses lithium iron phosphate (LFP). LFP batteries have a much longer life and are less expensive than NCA or Nickel Manganese Cobalt (NMC) batteries. The biggest drawback of LFP batteries is their lower energy density. However, this disadvantage can be compensated by the absence of the need to cool the battery - LFPs heat up significantly less than NCA.
Many electric buses in China already use LFP batteries. Tesla introduced LFP batteries in its Model 3 in China last year, dropping the price from 309900 yuan ($ 48080) to 249900 yuan ($ 38773). Elon Musk clarified that increasing the energy density of LFP batteries now allows them to be used in budget electric vehicles.
In December last year, BloombergNEF reported that the cost of batteries for the first time in history fell below the threshold of $ 100 per kWh, which is an important psychological factor for buyers. Tesla's move to LFP could help drive the further development of energy storage technologies, as well as the growth and advancement of the company.