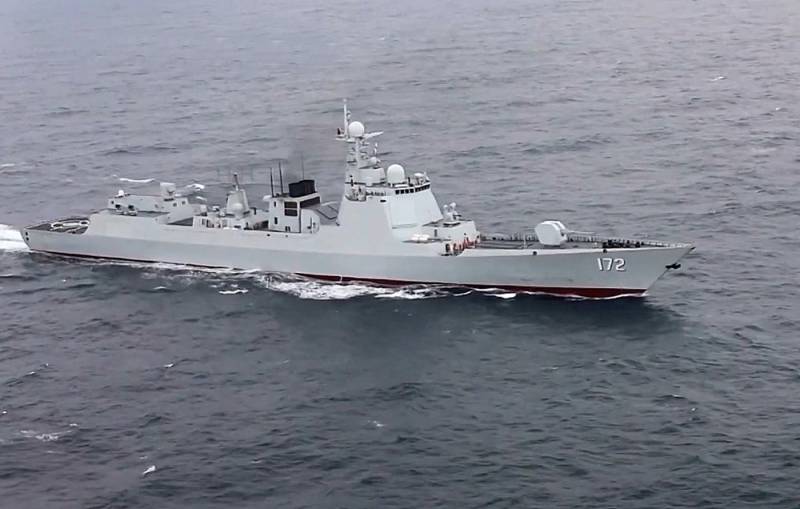 A group of warships of the Russian Navy and the Chinese Navy made a passage through the Osumi and Tsugaru straits, which divide the Japanese islands. This provoked an expected reaction from Tokyo and a rather unexpected one from Washington.
Thus, the Japanese Foreign Ministry sent a note to Moscow in which it expressed concern about the approach of the fleets of the two countries close to the country's borders. There
stated
about the "first such case", which forces Tokyo to closely monitor the actions of Russian and Chinese ships.
In turn, the Pentagon reacted with restraint to the emergence of a joint naval group of "alleged enemies" near the shores of its main ally in East Asia. As the spokesman for the US defense department, Admiral John Kirby, said, the US military has nothing against such exercises.
We have no complaints about military exercises. We conduct them ourselves constantly
Said Kirby.
Indeed, in early October, the ships of the Navy of Great Britain, the USA, Japan, Canada, the Netherlands and New Zealand defiantly
made a passage
across the waters of the South China Sea. At the same time, the forces of the Chinese Navy kept at a significant distance from the naval group of six countries, without interfering in any way with their exercises.