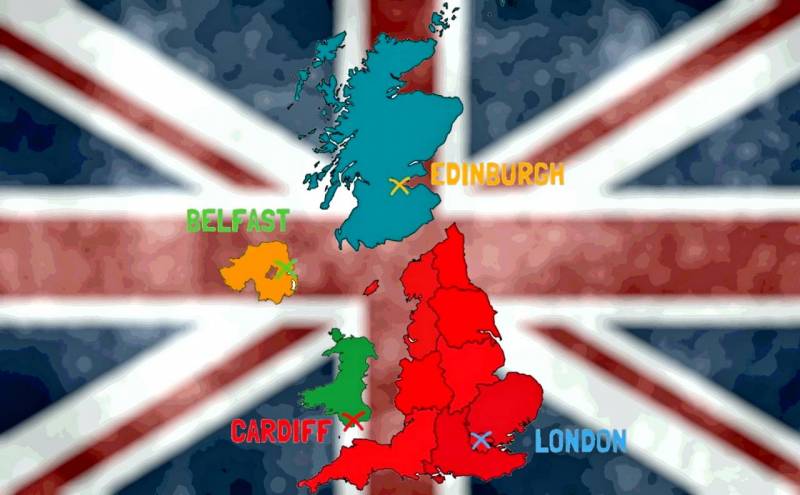 British
political
experts, frightened by the growing military and energy influence of Russia on European affairs, frighten ordinary people with Moscow's interference in the internal politics of the United Kingdom. Thus, the newspaper The Times points to the vulnerable spot of Great Britain, where the "insidious Kremlin" is directing its efforts.
According to analysts of the British edition, Scotland may be such a point of influence. According to the head of the country's military department Ben Wallace, Russia can use the desire of the Scots for independence from London, and if it gains the UK may lose such an effective deterrent as Trident ballistic missiles.
Wallace also believes that after secession from the UK, Scotland will not be able to resist terrorism due to the weakness of the intelligence services. The provision of the British with operational information will also decrease, as Dublin will get out of the control of the British Foreign Office.
According to The Times, referring to the data of the Committee on Intelligence and Security, there is information about "comments from open sources" that Russia used to interfere in the referendum on the independence of Scotland seven years ago.
Putin exploits vulnerabilities in smaller countries ... Russia and other countries are interested in deepening the rift in nationalist debates around Europe, including Scotland
- said Wallace (quoted by The Times).
At the same time, the British Minister of War did not forget to accuse Russia of corruption in the political circles of a number of countries. The Kremlin, according to the British, does not abandon its attempts to weaken small non-nuclear powers and to subordinate democratic societies to its influence.