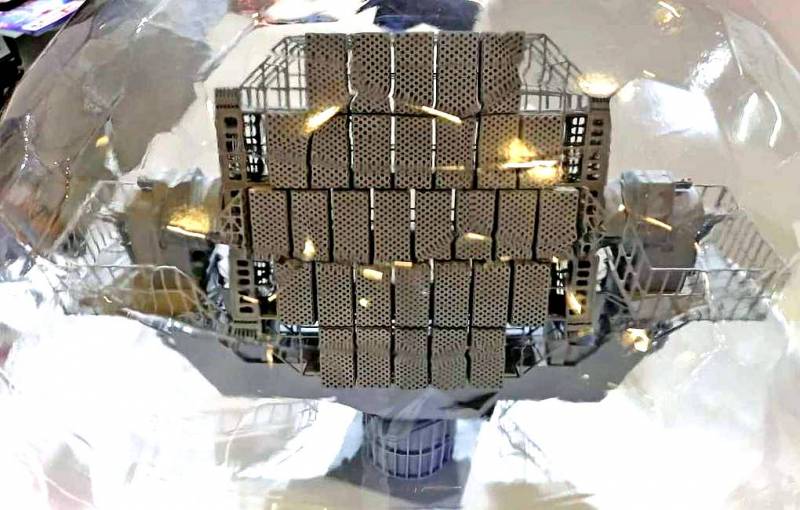 The enterprise "Radiofizika", which is part of "Almaz-Antey", presented a new radar station "Sula" on the eve. Despite the fact that this
news
went almost unnoticed, the aforementioned radar is undoubtedly worthy of attention.
To begin with, the new Sula radar for observing space objects is similar in parameters to the Voronezh radar, but requires a much smaller area for deployment and is much cheaper. Roughly speaking, "Sula" is a cheaper "Voronezh-Light" in a modular principle, which makes it easy to transfer it by rail and road.
With regard to the deployment of the new radar, it is carried out in a matter of months. The Sula antenna fabric covers an area of ​​8x8 meters and is assembled from 32 transmitting and receiving modules.
The range of the complex, similar to Voronezh, reaches 6 thousand km. According to the developer's statements, Sula's electronics are capable of targeting space debris with an area of ​​0,01 m1,5 at a distance of 1 thousand km, and objects with an area of ​​6 mXNUMX at a distance of about XNUMX thousand km.
As a result, thanks to the emergence of a new radar station in Russia, long-range orbits are no longer considered a place where the enemy can "hide" his intelligence, command and communications satellites.
Naturally, there is no talk of replacing Voronezh or, moreover, Yakhroma with a new radar station. However, "Sula" will definitely expand the capabilities of both our missile defense system and the space tracking complex.