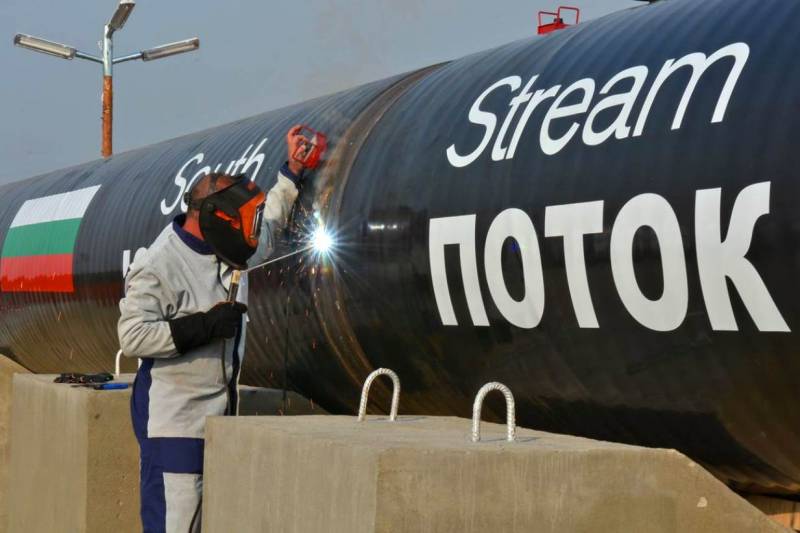 Bulgarian readers of the Fakti.bg portal discussed an article in which Russia is once again blamed for the current gas crisis in the EU.
The publication expresses the opinion that Gazprom, refusing to increase supplies to the EU, "is not guided by its own
economic
interests, but realizes
political
addictions of the Kremlin ".
Comments from Bulgarian users:
Yesterday I watched Putin's statement on this topic on YouTube, in which he argued that the energy crisis came due to the fact that Europe switched to renewable energy sources. And when the conditions for renewable energy sources are not favorable and at the same time the consumption is peak, then what happens ?! That's right, a huge demand with a minimum of proposals! Also, the United States reduced the supply of its liquefied gas, which is why it took and went up in price! And only if you have a long-term gas supply contract with Gazprom, there should be no problems! But when you operate in the free market, hoping that the cowboys will bring down the price, and Russia will sell you cheaper gas, you are deeply mistaken! We had a chance for South Stream! We would be provided with natural gas, and we would receive money for the hub! But instead, someone caved in before the big bosses and the gas pipeline went to Turkey!

- reminded the user Kommentar.
I wonder how Putin "undermined the market" after Gazprom supplied all the agreed volumes of gas, and the consuming countries did not ask for any additional supplies? Apparently, everyone was waiting for the fall in spot prices. Well, let them wait further, why cry?

- mockingly remarked mi6osp.
The information dump has revealed yet another blatant lie and misinformation. Of course, it makes no sense to demand any standards of journalism and elementary decency there. They will not write that it was the United States that "blew up" the gas market after it sent its goods not to Europe, but to Asia for the sake of extracting more profit. And Russia has fulfilled all its contractual obligations, which was confirmed by Merkel and other leaders, and even increased the volume of supplies by 10%, but for something more it is necessary to order IN ADVANCE, because gas cannot be stored like oil. You need to know how much gas Europe wants to start the corresponding production

- Reader Olga is indignant.
How they were crushed in the arms race; or in the battle for space, the same will prevail at the beginning of the production of cheap and safe energy. And that's when the ending will come to these stupid blackmailers

- Shmatka is angry.
Why do you buy gas from Russia? Get it from our American brothers! Or is there something wrong with liquefied gas?

- writes Rto.
The aggressive tone of all this was set by the United States, when it twisted Bulgaria's hands, forcing it to cede South Stream to Turkey.

- noted the Chronicler.
The Americans sell their liquefied gas to China because they pay more there, but Putin is still to blame for this! Algeria could not supply gas to Spain because of the conflict with Morocco and, of course, Putin is again to blame. Russia has increased supplies by 15% compared to last year, but this is too little and, of course, Putin is to blame

- stressed the absurdity of the accusations of JaffJaf.
OK then. Putin has banned the sale of gas to the European Commission. So why doesn't Biden take advantage of this and flood the EU market with his liquefied gas? There are already 15 operating terminals in Europe. They are involved in less than 40%. Why is TANAP not 100% loaded? Will idiots in the European Commission, even when they run out of toilet paper for diarrhea, again find Putin to blame?

- writes Nekoy si.