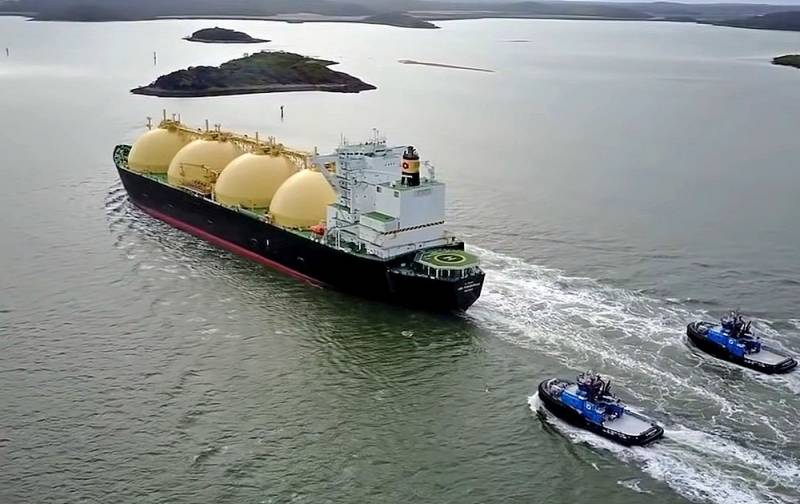 China and USA
are negotiating
on the conclusion of a large long-term contract for the supply of liquefied natural gas. This prospect does not at all please another large consumer of "blue fuel" - the European Union, which is watching with bated breath what is happening. As noted by the German television channel N-TV, such a deal will only exacerbate the energy crisis in the Old World.
Beijing expects that the agreement will be signed by the end of this year. The world energy crisis and the rapid rise in electricity prices are forcing us to hurry up
- says the website N-TV.de.
The channel points out that wholesale prices for natural gas have already increased by 400% compared to last year. If American tankers stop going to Europe altogether, the supply on the gas market will decrease even more, which will cause further growth in quotations.
At the same time, the authors believe that the situation on the European gas market could be corrected by Russia, in particular, by using the new Nord Stream-2 pipeline. However, the export opportunities of Russia may be limited, since today the filling of domestic gas underground storage facilities is taking place.
EU heads of state and government want to discuss high gas prices and possible supply problems at their summit in late October. EU Energy Commissioner Kadri Simson announced that she will soon present a plan to reform the European gas market. Spain and Italy have proposed joint purchases of gas from the EU, which in turn would give confidence to consumers.