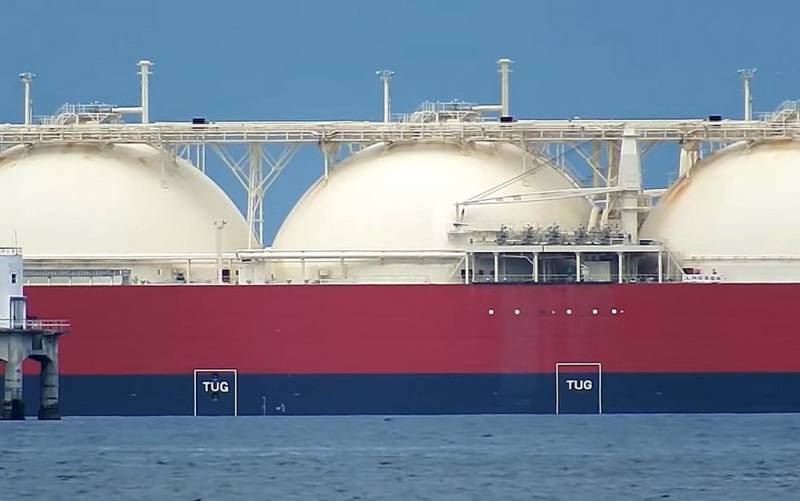 According to Bloomberg, Russia's Gazprom satisfies up to 35 percent of Europe's gas needs. At the same time, American LNG goes mainly to Asian markets. Thus, fuel from the USA practically does not compete with Russian supplies. Experts of the OilPrice resource discuss the reasons for the unpopularity of overseas LNG in European markets.
Most US gas exports this year go to Asia as local consumers can pay a higher price for liquefied fuel, according to American analysts. The hurricane season in the Gulf of Mexico has become an additional factor in the decrease in the volume of transportation of overseas gas, which has complicated the delivery of energy resources to European consumers.
The energy crisis in Europe and Asia has shown that Europeans appear to have rushed to switch to renewables, leaving themselves vulnerable to high raw material prices. At the same time, there is no fault of the Russian side in the current state of affairs.
Meanwhile, American LNG has never been competitive in much of Europe due to the availability of pipeline gas, primarily from Russia. However, in previous years, due to significant increases in global LNG production capacity, spot market prices have dropped to comfortable lows, making US gas a welcome addition to European energy sources. This did not last long and could not continue due to increased demand after a series of lockdowns. Most of these supplies are now prohibitively expensive for European buyers.
In the future, a change in the balance in the gas market could once again make the American "blue fuel" popular in Europe. Still, given Asia's insatiable appetite for energy and its willingness to pay more for American LNG due to the lack of major pipeline supplies, the region is likely to remain the main market for liquefied natural gas from the United States.