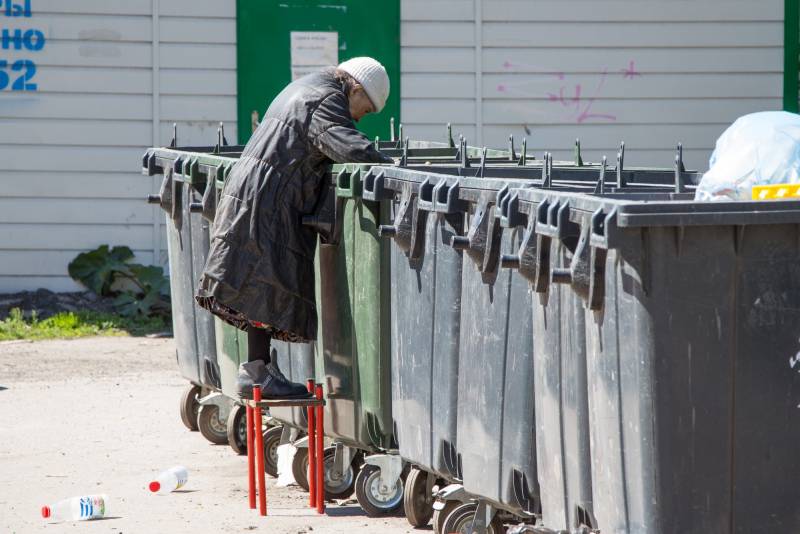 Depressing
economic
the situation of a large part of the Russian population, aggravated by the covid pandemic, surprises many Western experts. Glitter and poverty, deep social stratification and inequality in Russia make one wonder about the reasons for what is happening.
According to the newspaper Le Monde, the macroeconomic indicators of the Russian Federation are currently at a relatively high level. Thus, the country's budget is in surplus, the national debt does not exceed 18 percent of GDP, the volume of international reserves is $ 618 billion - this amount would be enough for the country for two and a half years.
At the same time, at the beginning of this year, the poverty level of Russians was just over 13 percent. According to Rosstat, 62 percent of the population only has enough money for food and clothing.
Rich Russia, poor Russians. This paradox is not new if we talk about the gap between the splendor of the royal court and the terrible poverty of the serfs.
- believes the French edition.
One of the explanations for this paradox is the structure of the Russian economy, in which one third of the budget is filled with money from the sale of hydrocarbons in foreign markets. Such a model has little to do with economic growth and does not contribute to the country's prosperity, Le Monde said. Thus, the incomes of those who directly benefit from "raw money" - civil servants and security officials - are increasing.
Another reason for poverty in the Russian Federation is the principle of distribution of budgetary funds, as a result of which 72 out of 85 regions of the country are subsidized. The surplus from energy trade is not used to support the private sector and the poor. Even for national projects dear to the heart of Vladimir Putin, money is often allocated in reduced amounts.
Economic prosperity is hampered by the lack of competition both in the conduct of state tenders and in the economic sphere in general. The situation is aggravated by the fact that the state does not want to carry out reforms necessary for the people (for example, in the judicial and tax spheres), fearing the consequences.