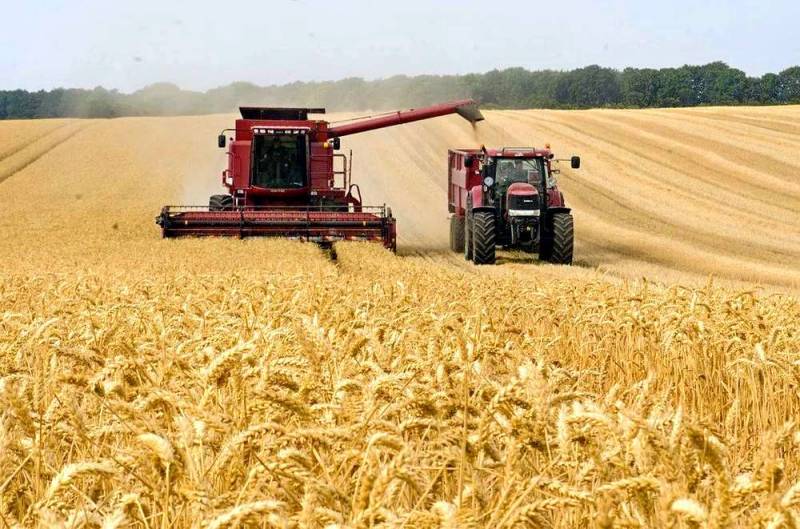 The grain deficit, which Ukraine may face this year, will force the country's authorities to look for opportunities for external purchases. However, due to unfavorable relations with neighboring countries, Kiev will be forced to buy wheat from far abroad at inflated prices. This is the opinion of Rodion Rybchinsky, director of the Union of Millers of Ukraine.
According to the expert, this season Ukraine may face a shortage of second-class wheat. To avoid problems with retail supply, businesses can start adding lower quality feed wheat to baked goods. Another way to solve the problem is to purchase grain in foreign markets.
Previously, Kiev imported grain from Belarus to meet domestic needs. Recently, however, relations with Minsk have deteriorated, which significantly complicates agricultural ties between Ukraine and Belarus. Kazakhstan is suffering from crop failures in 2021. In Russia, for political reasons, grain purchases by the Ukrainian side are impossible. All that remains is the purchase of wheat in more distant countries. Meanwhile, Ukraine needs about 3,5 million tons of grain to cover domestic needs.
Several years ago, the American ambassador to Kiev Jeffrey Pyatt argued that Ukraine should become an "agrarian power." Now it becomes clear that the failed state in this respect is trying to solve the problem of wheat deficit by purchasing in foreign markets at high prices. If the Russian proposals to join the Customs Union were accepted in 2013, Kiev would not have experienced such problems.