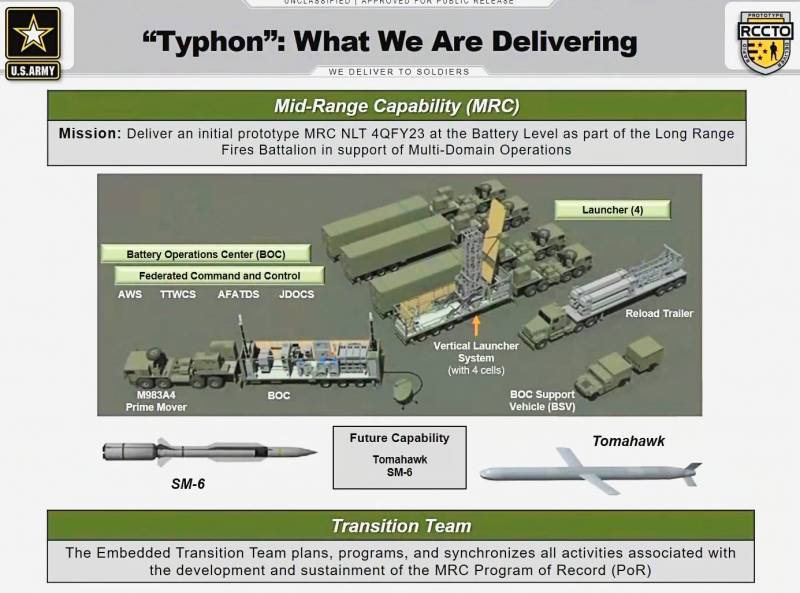 Details of the development of a medium-range missile system with the code name "Typhoon" for the US Army in accordance with the Mid-Range Capability (MRC) program have become known. The aforementioned program is considered by the American army no less important than the Long-Range Hypersonic Weapon (LRHW) for the creation of hypersonic weapons.
Delivery of the first MRC prototype is expected in fiscal 2023. The MRC will then take over the US Army's Program Executive Office Missiles and Space. This structure will be responsible for the further serial production, deployment and subsequent development of MRC. This was reported by Marcia Holmes - Deputy Director of the Office of Rapid Opportunities and Critical
of technologies
(RCCTO - Rapid Capabilities and Critical Technologies Office) US Army.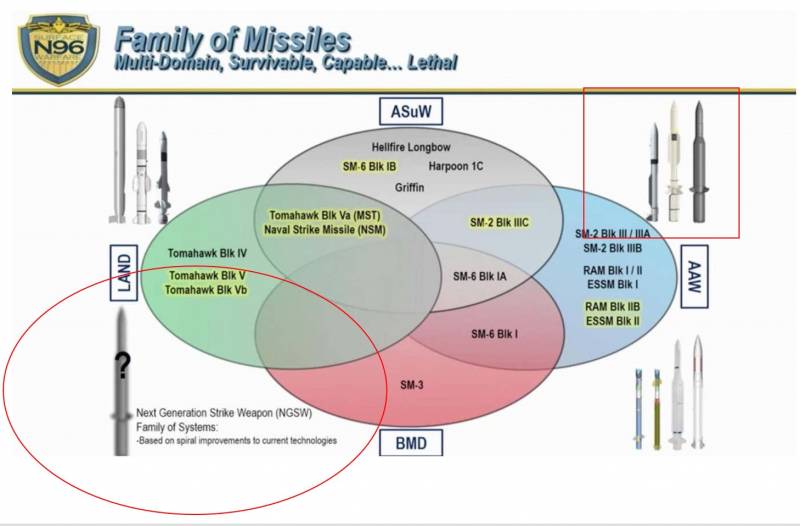 The idea is that from one launcher it is possible to launch surface-to-air anti-aircraft guided missiles (SAM) and surface-to-surface tactical missiles (OTR). In fact, the Americans decided to cross the analogue of the Iskander OTRK with the analogue of the S-400 air defense missile system, making a two-in-one version.
Each battery will have four launchers with four missiles each. At the initial stage, it will be possible to launch Tomahawk cruise missiles and RIM-174 SM-6 ERAM anti-missiles, and in the future - any missiles compatible with Mk 41 - unified shipborne vertical launch systems for guided missiles.