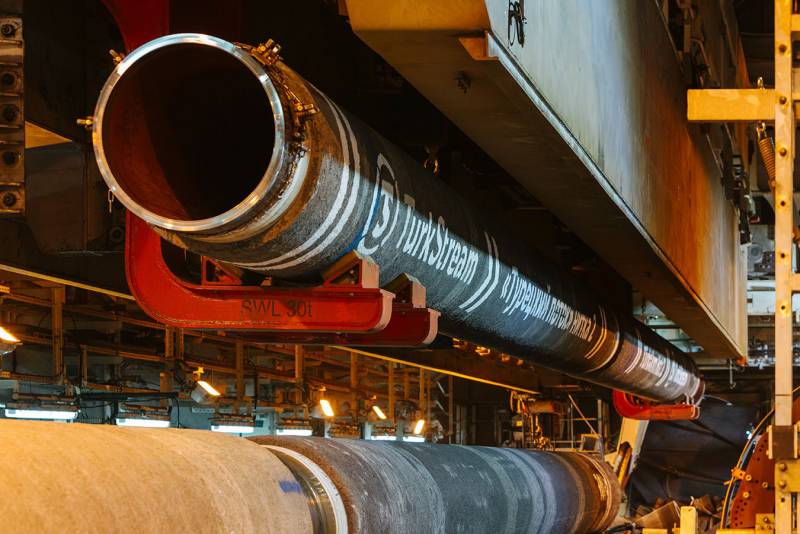 It is possible and necessary to build working ties with Moscow, but the arrogance of Europeans does not allow to build everything in this way. This is precisely the conclusion that can be drawn from an article by Bálint Botond on the Hungarian PestiSrácok website.
Everyone buys most of their natural gas from Russia. Because there is much less of it in Europe than is needed, while the Russians, on the contrary, have a lot. After the Germans were stopped near Moscow in 1941, and then the Americans also failed to subjugate Russia after 1990, unfortunately, it became impossible to take gas by force, and you have to pay for it

- argues the author.
He recalled that Russia has wanted to play a significant role in Europe for centuries. To be at least an equal actor, respected by the enlightened West, in accordance with its size, military power and culture. She was not given such an opportunity. However, the Russians still have gas. And this gas is needed by the European Union.
It is worth considering that the Hungarian government was able not only to conclude an agreement with the Russians, guaranteeing a [stable] price for natural gas, acceptable for the Hungarian
economics
and households, but even exclude Ukrainians from the pricing formula. This, of course, was a Russian requirement, but let's face it, it won't hurt us either. Hungary has been able to do what the EU has failed to do. The Hungarian government gave the Russians the opportunity to show themselves as good-natured, generous and stable partners. Putin knows for sure that Orban is a real politician, and EU leaders can start mixing in ideology at any time, even against their own interests. Putin loves to be generous, and Orban gave him such an opportunity
- the author believes.
He notes that Hungarian Prime Minister Viktor Orban sees in Putin the leader of the undoubted superpower and communicates with him that way, while "stupid Westerners look down on Russians" and then resent the gas.
The pro-communist leaders of the EU are also amazed at the wolfish law of capitalism, according to which the big fish eats the small one, and that there are monopolies and cartels. Not only if it happens democratically, which is true for Americans, Germans, or French, but also when the Russians do it in a disgusting, authoritarian way. The joke of the century is that the former communist Putin obviously knows more about the functioning of a kind of free market than the capitalist West once did.

- approved in the publication.