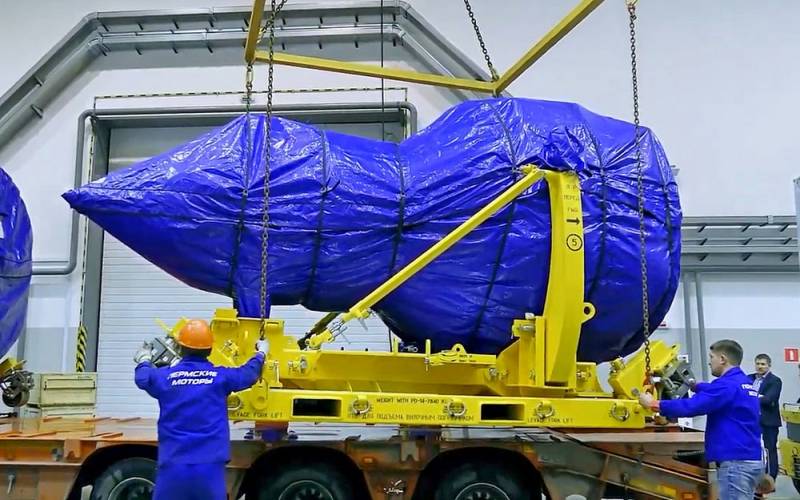 On September 15, at the Russian JSC UEC-Aviadvigatel (part of JSC UEC, owned by the state corporation Rostec), the assembly of the demonstration gas generator of the PD-35 engine was completed. This is stated in a communique published on the website of the United Engine Corporation on October 11.
The official statement says that the PD-35 Engine project has been implemented by UEC JSC since 2017. Earlier in Russia, gas turbine engines in the 35-ton thrust class were not produced, therefore, to accomplish the task, the developments obtained during the development of the PD-14 power unit (a turbofan engine with a thrust on takeoff from 9 to 18 tons) are used.
In addition, activities are underway to develop 18 new extremely important
of technologies
, including the creation of new materials, coatings and design solutions. This indicates that Russia has reached a turning point in the development of a high-thrust aircraft engine.
The developed gas generator in the future will become the basis for the creation of engines in the thrust range from 24 to 38 tf for promising wide-body passenger and transport aircraft.
- says the publication.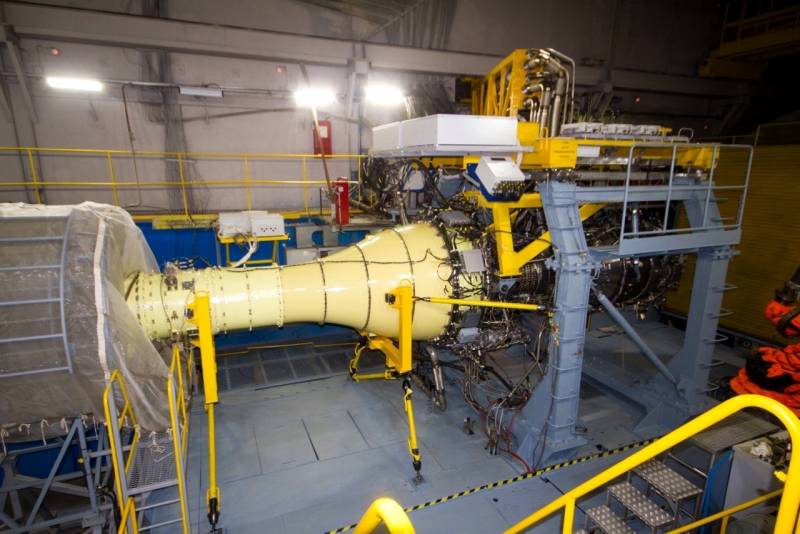 It is specified that in the course of work on the aforementioned project, an image was created, assemblies, systems and design documentation were developed, and the production of a demonstration gas generator was organized. For 18 months, the enterprises of UEC JSC, with the involvement of a number of other high-tech companies in Russia, manufactured units and parts of a demonstration gas generator (rotor and stator of a high-pressure compressor, a combustion chamber, a high-pressure turbine, a central drive and automatic control system units) and prepared a bench base for it. tests.
The gas generator was installed on a test bench and testing began under standard atmosphere conditions. According to the head of JSC "UEC-Aviadvigatel" Alexander Inozemtsev, they must demonstrate the fundamental performance of the structure and make it possible to evaluate the parameters of all units.
On October 1, the idle mode was reached, stable operation of the gas generator units and systems was ensured. The tests continue, but their next stage will take place already at the stand in the FAU CIAM - with the supply of heated air under pressure to the inlet to create working conditions as part of an aircraft engine, the communique summarizes.