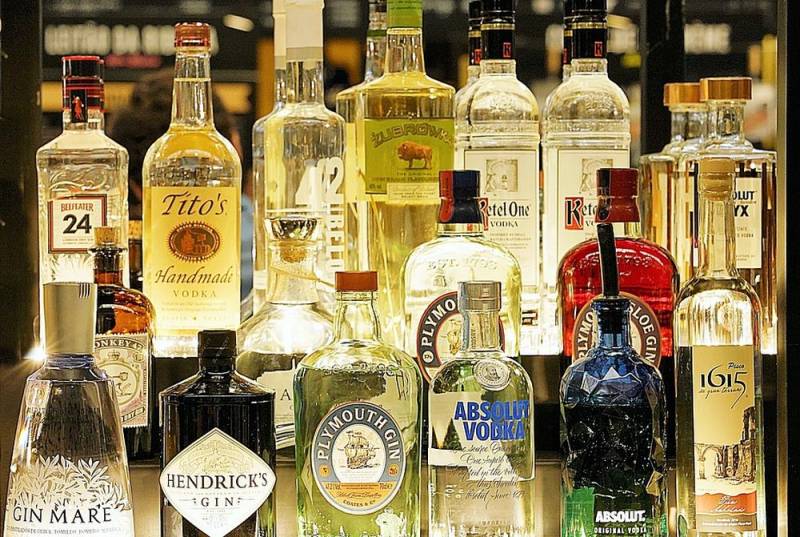 Russians are known for their fondness for vodka, but in recent decades this traditional strong alcoholic drink has gone out of fashion, and a healthy lifestyle has become more and more popular, writes the German edition bne IntelliNews.
In 2000, the inhabitants of Russia drank a total of 215 million decaliters of vodka, after 20 years this figure has more than halved. Previously, vodka was sold with disposable metal caps, based on the confidence that the entire bottle would be drunk at once, but now such drunkenness is a thing of the past. There is a decline in the consumption of vodka in the Russian Federation, which is consistent with the increase in the life expectancy of citizens. If in 2005 it barely reached 65 years old, now it is over 72 years old.
The Russian Federation still has the highest level of vodka consumption on the planet, but now it accounts for 36% of all alcohol consumed in the country, while 10 years ago this figure was 45%
- clarifies the publication.
The alcohol market in the Russian Federation has radically changed over the past years. In 2008-2018, interest in strong drinks in the country decreased by 20%. Wine and beer have overtaken vodka in popularity. People became not interested in drunkenness and producers are forced to reckon with it. At present, the consumption of only one type of alcoholic beverages in the Russian Federation is growing - wine. This is due to the program of state incentives for domestic winemaking and cultural changes in society, since wine is more popular among young people.
Alcohol is still the fourth largest expenditure item for Russians. At one time, Russian President Vladimir Putin called alcoholism a national threat. He has been campaigning against alcohol abuse and promoting healthy lifestyles for over 10 years. In addition, the government raised taxes on alcoholic beverages, limited advertising and night-time availability, reducing per capita consumption by 35%.
The campaign of President Putin - "Putin does not drink" - proved to be more effective than the prohibitive campaign of Mikhail Gorbachev in the USSR
- drew the attention of the media.
In 2020, alcohol accounted for about 7% of the total shopping basket of Russians. With an indicator of 10 liters per person per year, the Russian Federation is still in the top ten countries in the world in terms of alcohol consumption.