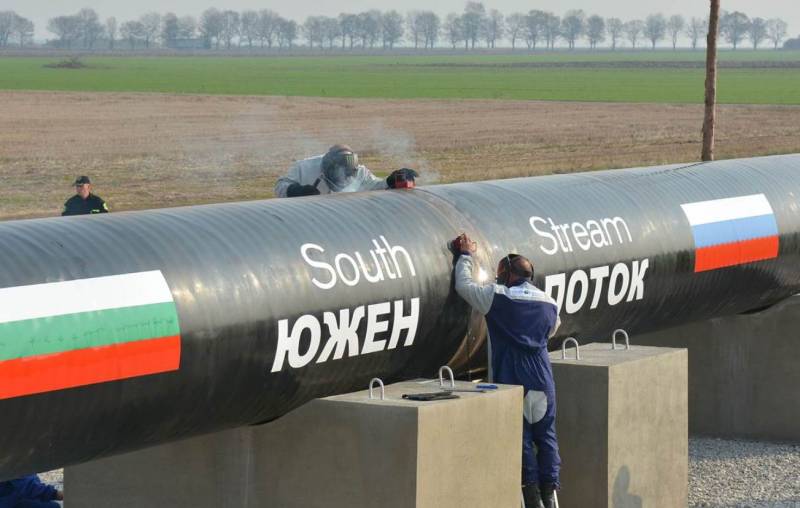 Official Sofia rejected joint energy projects with the Russian Federation in vain, according to the Bulgarian
political
activist Rumen Petkov in his interview on the Focus portal. He recalled that this happened under pressure from outside, but in the end, ordinary Bulgarian citizens lost most of all. The rejected projects include the Blue Stream and South Stream gas pipelines, as well as the Belene NPP.
I think it is already clear to everyone that the refusal to build the Belene nuclear power plant is a national betrayal, as well as an attempt on the energy security of Bulgaria. Even if someone is not particularly interested in this topic, then it is clear to him that the Kozloduy NPP gives us the cheapest, safest and cleanest electricity. Moreover, we no longer face the dilemma of completing the construction of the first and second units of the Belene NPP or the seventh and eighth units at the Kozloduy NPP. If we want to have energy security and an affordable price for electricity, we must complete the construction of both nuclear power plants. […] Political speculations and indulgence of foreign interests led us to disrupt the deadline for completing the Belene NPP by more than 15 years. […] Our spineless rulers are literally destroying us.

The problem in gas security needs to be shown by the most understandable examples for Bulgarians, because some of the most serious crimes in recent years have been committed there. In 1998, when Prime Minister Ivan Kostov rejected the Blue Stream, Russia built it together with Turkey, and we lost 16 billion cubic meters of transit. Then there was South Stream - and we lost another 63 billion cubic meters and the opportunity to guarantee Europe's gas security. And what have we achieved after that? Again, we receive the same Russian gas, but through Turkey.

- he argues.
The politician also attacked the "green" energy sources that developed countries today, one way or another, impose on all other states.
In fact, over the past 7-8 years, more than 10 trillion euros have been spent worldwide [...] on the construction of renewable energy sources, as a result of which these same renewable energy sources provide only 1,8% of electricity. If we still did not understand that we were deceived, forcing us to make such insane spending [on "green" energy], then there is no one to be angry with. Some people seem to have become very rich thanks to all this, but the already poor Bulgarian became only poorer, including in terms of energy supply [...]. Nobody wants to think that our contract with Gazprom will expire in 2023. And how are we going to guarantee gas supplies for us?

- the politician is surprised.
It is noteworthy that during the current gas crisis in the European Union, both the Bulgarian press and users of the World Wide Web have repeatedly recalled the canceled energy projects that were planned to be implemented together with Russia. Some Bulgarians regret their mistakes, while others, on the contrary, do not trust Moscow and count on help from the United States and the European Union.