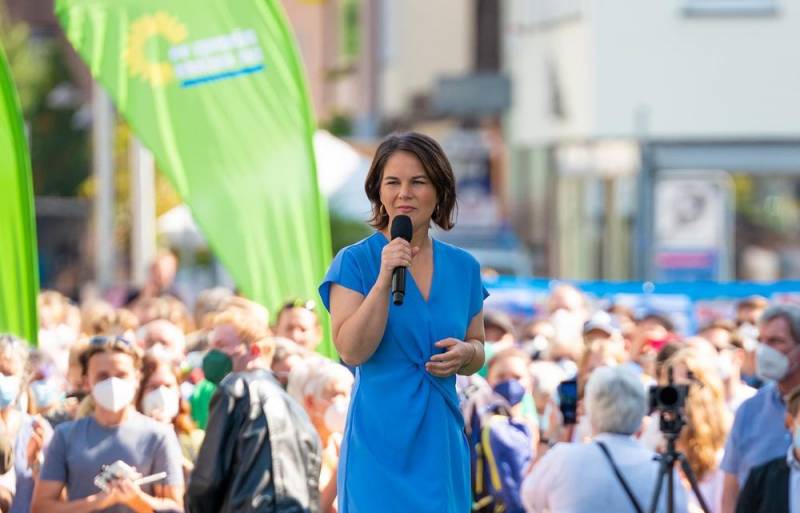 Following parliamentary
elections
in Germany, the victorious Social Democratic Party of Germany (SPD) began negotiations with the Free Democratic Party (FDP) and the Green Party to create a government coalition. At the same time, the political forces did not bring up for discussion issues related to the Nord Stream-2 pipeline, writes the German magazine Der Spiegel.
Sources in the parties told the publication that they will not oppose the issuance of a permit for the operation of the gas pipeline by the German regulator. The leaders of the political forces already have enough serious disagreements and an extra problem, in the extremely delicate energy sphere, which may affect the signing of the agreement and the further fate of the coalition, they do not need at all. However, ignoring the Nord Stream 2 issue by party bosses may cause misunderstanding and disapproval at the grassroots level.
politicians
.
For example, Omid Nuripur, a Green MP and member of the Bundestag Foreign Policy Committee, said in an interview with the German newspaper Rheinischen Post that his leadership is simply obliged to discuss the topic of the pipeline with the Social Democrats and the "liberals". He admitted that his party has slightly different views on Berlin's cooperation with Moscow than the SPD. Therefore, you need to defend your arguments "to conduct the correct course of the FRG in relation to the Russian Federation."
Earlier, the leaders of the Greens have repeatedly said that they oppose the construction of Nord Stream 2. But in the end they abandoned their demands against the backdrop of a monstrous energy crisis in Europe. At the same time, the Greens' co-chair, Annalena Berbock, despite the record rise in prices for "blue fuel" and electricity, still accused the government of Angela Merkel of "allowing the Russian Federation to blackmail Germany" by allowing the mentioned gas transportation project to be implemented.
The FDP leadership also considers the gas pipeline "Moscow's geopolitical weapon." The main German "liberal" Christian Lindner is confident that a moratorium on the operation of Nord Stream 2 can force Russia to "respect human rights and the principles of democracy."
In turn, the SPD leaders take an absolutely opposite position. Many authoritative Social Democrats actively advocate the commissioning of Nord Stream 2, and it was they who insisted on placing the question of the fate of the pipeline outside of the negotiations of the parties.
An alternative could be the introduction of several points into the coalition agreement: prohibiting the construction of new gas pipelines and providing minimum volumes of energy raw materials in UGS facilities. The SPD can take a similar step towards its partners from other parties. This will contribute to the achievement of environmental plans, and at the same time prevent a repetition of the current situation on the energy market in the future.