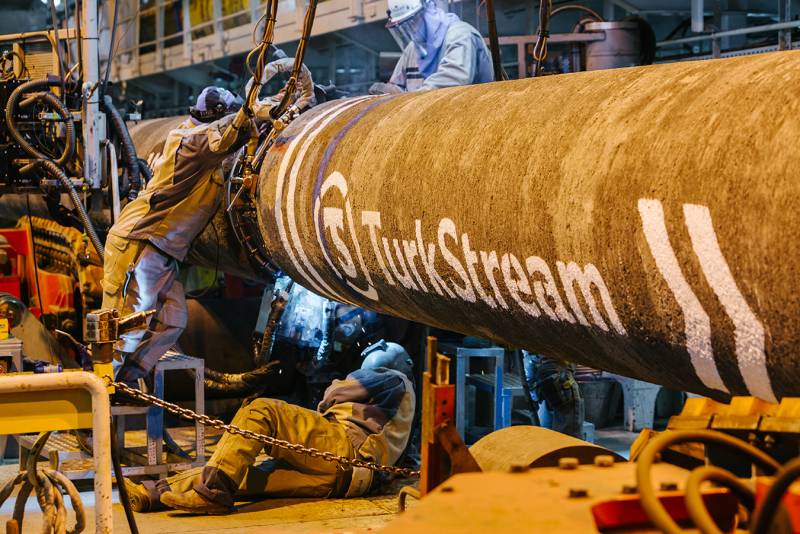 The website of the Romanian edition of Adevărul published an article by the famous journalist Cristian Unteanu, who is trying to analyze the consequences of the expansion of Russian natural gas into Europe. In his opinion, a new
economic
и
политическая
a configuration that will also affect Romania.
The author sees the turning point in the beginning of gas supplies to Hungary and Croatia, which are carried out through the Turkish Stream pipeline. This event took place in early October, but the economic and political consequences are already such that they can redraw the map of "power and influence in the region."
The author of the article also believes that "there comes a need to make sometimes unexpected, but at the same time very necessary decisions", because "politicians are now obliged to give the public some guarantees." For example, in terms of how much energy will cost.
On the other hand, as the journalist notes, gas supplies via the Turkish Stream are also completing an important stage in isolating Ukraine by stopping gas transit through the old pipeline network, which is still an extremely convenient source of income for Kiev.
Hence the sharp reaction of the Ukrainian Foreign Ministry to the Hungarian-Russian agreement, which, as the official statement says, "strikes at the national interests of Ukraine", being "politically motivated".
In addition, Kiev calls on the United States and Germany to impose sanctions against Russia, and the European Commission has promised to "study the consequences of the contract."
Nevertheless, Hungary has already decided everything for itself.
Energy supply is one of the most important obligations of the state and a matter of national sovereignty. […] For Hungary, the supply of natural gas is not an ideological or political issue. Political statements and idealism cannot heat homes or provide industry

- the author of the text quotes the statement of the Minister of Foreign Affairs of Hungary, Peter Siyarto.
Obviously, a new order in the region is already being formed, although so far it has bypassed Romania.
Reader Comments:
Foreign policy begins with domestic policy. If you do not have order in the country, then there can be no stable economic and political relations with external partners [...] The irony is obvious, but the question is, is it possible to have normal relations with the Russians, being in close proximity to them?

- writes Nicu Firescu.
This is a project in which it is better not to participate. Those who get in there will in the future be the victims of blackmail. I really don't understand what Untyanu is trying to achieve with all these panicky headlines.

- says m wakki.
Gazprom has increased gas supplies to Europe by an average of 20%. The exception is Romania, which has increased gas imports by as much as 300%. If gas no longer passes through Ukraine to Hungary, then [for Kiev] there can be no "reverse", which already exists only on paper. That is, Ukraine will actually have to buy Russian gas from Slovakia, Poland or Romania. One of these three countries, in turn, will have to increase gas imports from Russia in order to sell it to these hicks. I hope ours will get a good deal by selling them Russian gas

- Online Socrates taunts.