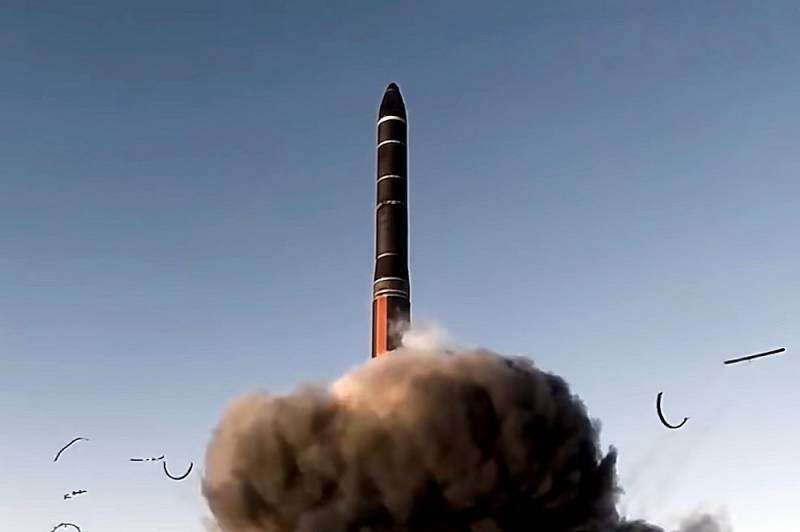 During the Army-2021 forum, a contract was signed for the supply of a mobile command missile system to the Strategic Missile Forces. Despite the fact that this agreement is not the only one signed during the event, it is he who deserves special attention.
The point is that the strategic nuclear triad remains a key element of ensuring the security of our state. At the same time, many still believe that the launch of nuclear missiles is carried out exclusively by pressing the "red button". However, in reality, everything is somewhat different.
Yes, the use of nuclear weapons is possible only after the approval of the country's top leadership. But what will happen if the enemy struck a preemptive strike, and there was no one to give the order?
In this case, Russia has a system "Perimeter" and special command missiles 15P011. In fact, these are conventional ICBMs, but instead of nuclear warheads, they are equipped with extremely powerful and resistant to electronic warfare transmission systems.
The aforementioned missile is automatically launched in the event of a complete interruption of communication and distributes a coded signal for a massive launch of strategic nuclear missiles to all existing carriers.
Until recently, command missiles were launched exclusively from stationary silos. However, everything changed this summer.
The contract signed at the Army-2021 forum provides for the supply of mobile command missiles to the Strategic Missile Forces. In this case, we are talking about the appropriately modernized Yars.
Now it is almost impossible to calculate the location of a launcher with a command missile. Consequently, it doesn't matter whether the enemy manages to strike first, because he is guaranteed to receive a response. In turn, it is this fact that is the guarantee of "nuclear peace" on the entire planet.