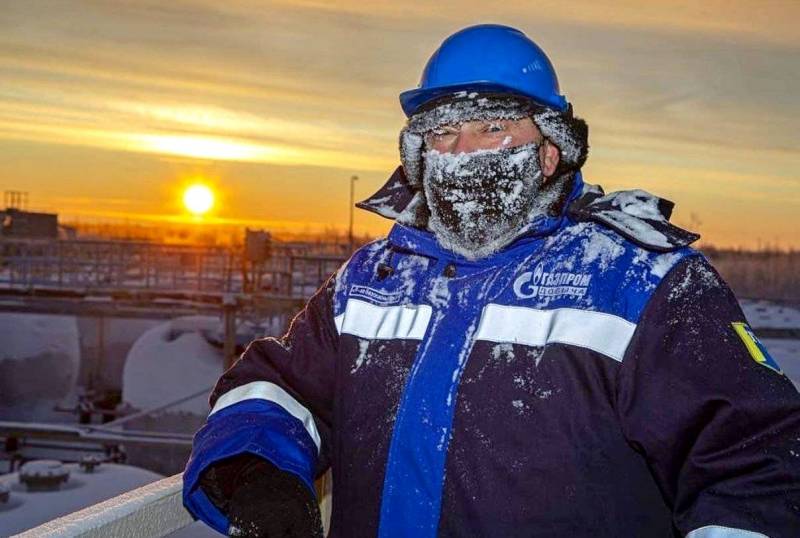 Readers of the Polish site Interia were outraged by yet another expert article, where the current gas crisis in the EU is again presented as "the intrigues of Russia." According to most Polish commentators, the anti-Russian
policy
the authorities of their country, for which ordinary citizens now have to pay.
It is noteworthy that this opinion is dominant among more than one thousand comments. Thus, we can talk about some insight from our western neighbors.
Some responses:
But don't the rules of the Interia website allow us to be curious: why are Norway, Algeria, the United Arab Emirates, the United States, Azerbaijan not increasing their supplies?

- interested in Rys hist3.
This week I bought gas cylinders for 63 zlotys, and in 10 minutes they cost 70 zlotys. After all, we have our own fields and cheaper gas from the USA. So why is gas getting more and more expensive?

- Lions is indignant.
The regulator imposed restrictions on Russia for making Europe dependent on its gas, and now this gas is not even offered to us, because in Asia they pay more. Wait, they will also impose sanctions on Russia for the fact that it does not send more gas than provided for in the contracts.

- notes Bezczelność.
What's the matter? After all, the Poles do not buy gas from Russia, American gas from them is much cheaper than Russian gas, right?

- mocks Up.
This is how the anti-Russian policy came to us all sideways ... Where is the cheap gas from the USA? And experts will continue to talk on TV and YouTube that anti-Russian policy is a blessing for us ... Maybe it benefits someone, but certainly not ordinary Poles

- Drożyzna expressed his displeasure.
Tightening the noose? What kind of loop? Russia has gas, while other states do not. Russia wants to sell gas. This is logical. Gas is plentiful there. And the states that need this gas must pay. It's probably cheaper to get it overland from Russia than other routes

- pointed out Darus87.
Poland will be freed from Russian gas on December 31.12.2022, 200, when the "terrible loop that has swept around our neck" will finally burst. PiS (ruling party - approx. Per.) Broke the contract with Russia, rejecting the price we paid, which is about $ 23 per thousand cubic meters, and now PiS has switched to the market price, and we pay as much as gas is on the London Stock Exchange. And all because of Russophobia, so widespread in PiS. The culmination was the decision to demolish Soviet monuments to the soldiers who died on Polish soil. Such things are not forgotten in Russia, and those who died during the Great Patriotic War, and these are XNUMX million Russians, are worshiped with the greatest respect. What happened is very bad - and for many years will affect our relationship (in Austria or Germany, no one even thought to do something like that). Gazprom has already stated that after the shutdown of the Yamal pipeline, which supplies gas to Poland, it will no longer be suitable for restarting and operating it.

- reminded wap.
Russia has found a different sales market than the European Union - Asia, which will buy everything at higher prices, without stupidity, sanctions and constant spitting at them - what's so strange about that?

- says adi.
I do not understand. Over the years, all of Europe has struggled to restrict gas purchases from Russia (diversification and so on). Now, instead of rejoicing, they suddenly start yelling angrily that Russia is selling them too little gas. Enjoy and shop in the USA and Qatar. After all, this is what you fought for with a tenacity worthy of a better use.

- commented on the article Tadek.
Poland pays the States $ 1050 per cubic meter of gas. [...] Collect brushwood, because oil is going up, and something needs to be refueled in a tanker to get to the USA for this gas

- replied Jan.