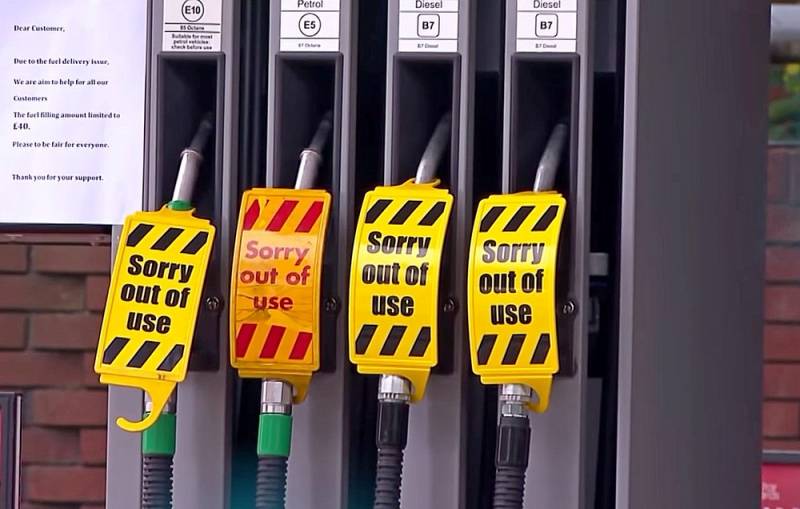 What is happening in the UK today is reminiscent of the 1973 fuel crisis. Lines of cars are parked at gas stations, but fuel is nowhere to be found.
Tellingly, gasoline and diesel fuel in the United Kingdom are not over. There is simply no one to bring them to gas stations.
There are two reasons for this "unusual" effect. The first and main one is Brexit, which took the UK out of a single
economic
EU zones. The second is the pandemic, which did not allow the country to train its fuel tanker drivers in time.
As a result, at the moment the quota of work visas is only 5 thousand, with a shortage of fuel truck drivers of 90 thousand people.
However, to all appearances, even more serious problems are looming ahead of Foggy Albion. In addition to the shortage of fuel truck drivers, for the steering wheels of which the military is already being imprisoned, there is a shortage of truck drivers in the country in general. At the same time, Christmas is ahead - a time of great sales and great demand.
But that's not all. The departure of the UK from the EU left the country without cooks, builders and flayers.
Overall, the British crisis is a shining example of how illusory the global economy is with its "migrating" labor flows. It is not known how the United Kingdom will get out of the situation into which it "drove" itself. However, the fact that the UK today is experiencing its own version of the "nineties" is already obvious.