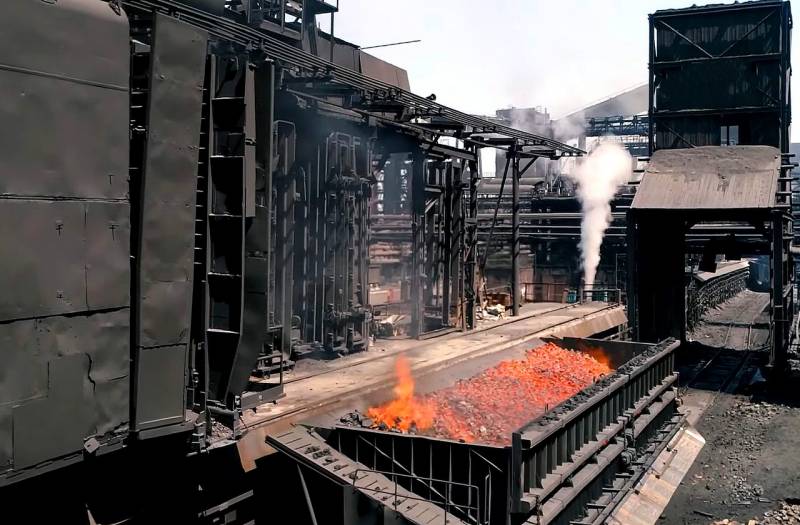 The construction of a modern vanadium plant has begun in the Tula region. The volume of investments in the project is over 16 billion rubles.
It should be noted that despite the presence in Tula of another plant for the production of the aforementioned metal, the new enterprise will play an important role for
economics
our country.
Before proceeding to substantiate the importance of the project, it is necessary to "outline" the situation with vanadium in Russia in general terms. The fact is that this element does not occur in a free form. Here it is extracted from vanadium slag, which remains after the production of steel from a special ore mined in the Sverdlovsk region.
Part of the slag is sent to the aforementioned plant in Tula. However, due to the lack of capacity of the enterprise, we have to export for processing to the Czech Republic and Austria, losing money and time.
In the world market, the share of Russian vanadium is 15%. We are in second place after China. By the way, in terms of reserves of this valuable metal, we are second only to China.
Now about the value of the element. During the period of industrialization in our country, vanadium was used to make shells capable of penetrating tank armor, it also reduced the weight and increased the strength of steel, which made a significant contribution to the future Great Victory.
Now this metal has become even more in demand. Especially considering that it is used in flowing vanadium redox batteries, which are seen as the future of the growing "green energy".
By the way, today China is betting on these batteries, but similar projects are being developed in other countries, which gives Russia the opportunity to increase its presence in the world vanadium market. Obviously, in this context, the construction of a new modern plant in the Tula region and the concentration of vanadium ore processing within the country become extremely relevant.