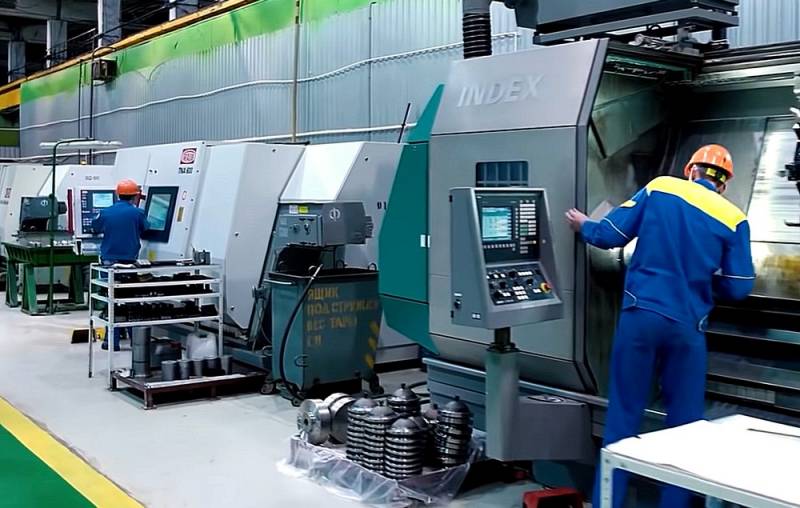 Despite our successes in shipbuilding, nuclear industry, agriculture, etc., there are two industries in Russia that are hopelessly lagging behind. We are talking about machine tools and microelectronics.
Attempts to revive these industries have been made more than once. However, they did not bring much success. However, the Russian authorities do not intend to give up and now they are making another attempt, which, finally, may be crowned with success.
Russian industrialists spend about 100 billion rubles a year on the purchase of new machines and tools. At the same time, only 17% of these funds are accounted for by domestic products.
It should be noted that this figure 6 years ago was two times less. It was possible to increase it to a greater extent due to the merger of disparate and unprofitable enterprises into several large holdings.
Now something similar is planned to be "cranked" within the framework of the concept for the development of the industry until 2035. At the same time, the state corporation "Rostec" intends to create a machine-tool holding company capable of occupying 50% of the domestic market.
Be that as it may, in the machine tool industry in recent years, at least some steps have been taken, but in microelectronics we have lagged behind hopelessly. But they are trying to solve this problem right now.
As it became known, Russia is preparing to restart the Angstrem-T enterprise, which went bankrupt in 2016. For this, several first-class specialists from UMC were invited from Taiwan, who will not only launch the factory, but will also train our engineers for 5-10 years.
It should be noted that Angstrem-T will produce chips with 130-90 nm topology. This is not the last word
equipment
, especially when compared with 2 nm. chip provided by IBM. But this is precisely where our chance lies.
The processor manufacturers that monopolized the market were so carried away by the release of modern chips that they created a deficit in the niche of mass microprocessors for cars, which is why the conveyors of both BMW and Lada are idle today.
According to experts, had we started the production of these "outdated" chips five years ago, now we would have had no end of customers.
However, according to forecasts, the situation will not change in the next 5 years. Thus, Russia can still manage to occupy this niche in the world microelectronics market.