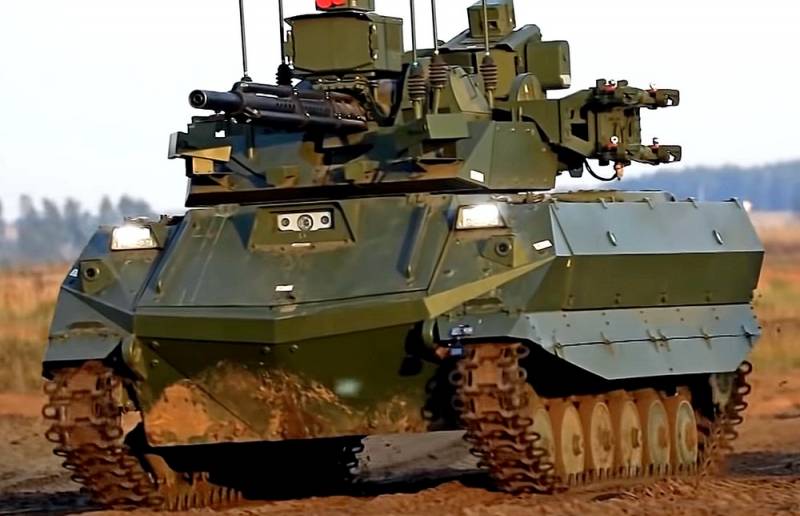 Exercise "West 2021" made a splash in the world community. And the point here is not even the scale of the maneuvers and the speed of the transfer of our troops in the western direction. Particular attention was drawn to domestic robotic systems, which, along with the "living" military, successfully completed all the tasks assigned to them.
Britain has already announced that the past exercises "West 2021" became the announcement by Russia of the formation of a "new robotic Red Army." We are also concerned about our success in the United States, which is far behind in the industry.
But back to the maneuvers. During the exercises held in mid-September, Russia used the robotic systems "Platform-M", "Nerekhta", "Uran-9" and others. For the first time in history, such systems interacted with line infantry in a training battle.
As a result, no one doubts that our country has full-fledged combat robots. The only question that remains open is the place of such systems on the battlefield.
At the moment, there are two options: to form from the drones something like heavy breakthrough battalions, or use them to reinforce conventional linear units to increase the scale of their fire cover.
Both options have their pros and cons. Therefore, the Ministry of Defense has not yet made a final decision regarding the specifics of the use of combat robots.
However, this task is likely to be solved in the near future, since during the exercises "West 2021" enough data was collected on the actions of robotic systems in the field.