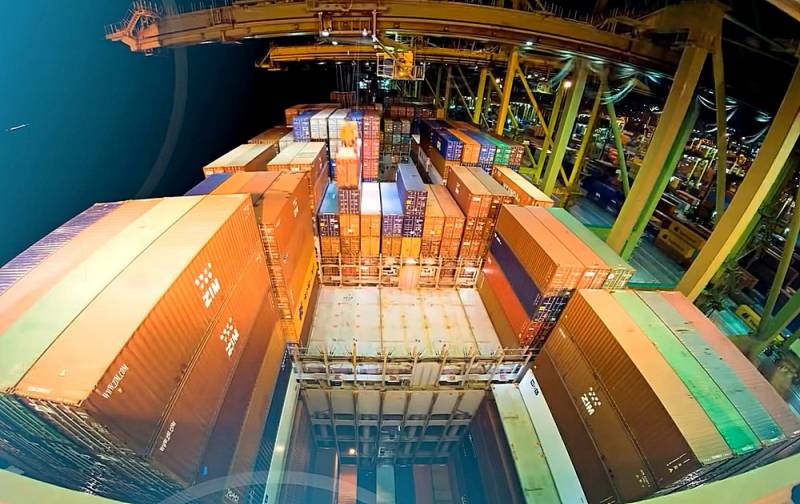 A pandemic, a series of lockdowns and, as a result, a sharp increase in the cost of delivery of goods made the production of containers in demand. In addition, the leasing of the latter has become extremely profitable, because large shippers literally "fight" for empty containers.
Containers, like so much more, are mass-produced in China today. The PRC's share in this market is about 95%. And this is not surprising, given the low cost of the manufactured products.
However, last year China became the EU's largest trading partner, overtaking the United States. Apparently, in this regard, the country decided to make more money on containers. So, if back in 2019 the cost per unit was about $ 1800, then by the end of 2020 it almost doubled, reaching 3500.
It should be noted that the aforementioned "price revolution" may become an impetus for the establishment of container production in Russia. In particular, refrigerated trucks, 100% of which are now produced in China. They are the ones that our fishing industry needs to supply fish from the Far East to factories in the European part of the country, instead of imported ones.
At the same time, Russia already has relevant developments. In February of this year, 40-foot refrigerators manufactured by Omsktransmash were certified. At the moment, Omsk containers are more expensive than Chinese ones, but the price can be significantly reduced in case of their mass production.
In addition, ChTZ Uraltrak has produced its 40-foot refrigerator and has already begun mastering the production of 20-foot refrigerators.
In general, in connection with the development of the Northern Sea Route, the container industry, even without taking into account the global demand for containers, is becoming extremely important for Russia. Of course, we will not be able to "move" China, but we are quite capable of providing our carriers.